Home improvement projects can be a fun way to 1.) indulge in a hobby and 2.) add something awesome to your home. Mobile home improvement projects are the very same (if not cooler). An incredible couple found a vintage 1965 Serro Scotty Sportsman camper and decided to do some light tinkering (let me rephrase, they decided to do some heavy-duty tinkering that would make any carpenter weak in the knees). This is officially impressive.
This is the finished project, but it's how they got there – and what's on the inside – that you won't believe.
This is what the camper looked like when they bought it.
It was… a mess.
They started by removing the aluminum siding.
Then, stripping the paint from it.
There was a lot of water damage underneath…
So it would need replacing.
Like, completely. So they knocked it down.
They removed the floor and began prepping the frame.
Priming.
Primed, waterproofed and ready to go with new hardware.
They added on a new floor…
Then, traced the aluminum siding into some new walls.
Ta-da! All cut out.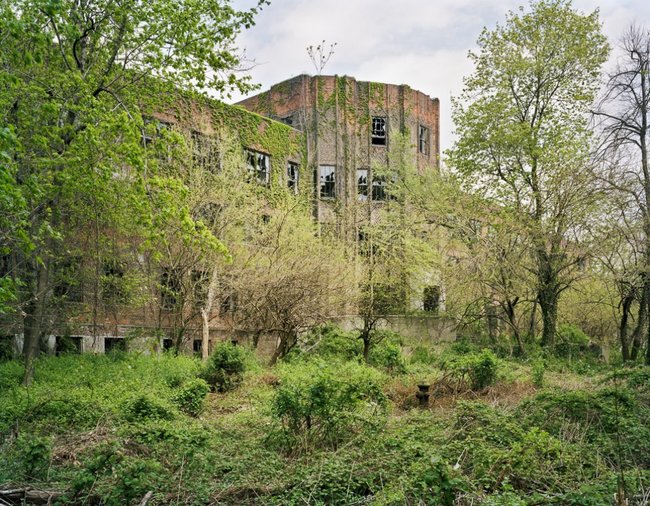 The walls set up and appliances placed for measurements.
Then, they began building onto the interior.
Some had to be built outside of the camper and moved in.
Removable drawers? Cute and functional.
Installing the front wall.
Then, the cabinets…
Making room for the water tank, cargo, etc.
They also added in a ceiling fan. Next, they caulked and puttied the inside of the camper.
Because then it was prime time again.
And the interior? Funkalicious.
Some insulation would be good.
And then finally installing the aluminum sides.
Masking and painting the window frames.
Ready for a paint job!
Complete with awesome orange stripe.
Wait til you see what they do to the inside. It's PERFECTION – click Next Page.
Looking. Good.
A new door, windows and external light was added.
Glued together some strips of wood to make cool countertops. This is the finished product (after sanding and sealing).
Drawers? Check.
Running electrical wires (all 110v AC).
Testing the LED lights…
The finished product kind of speaks for itself.
Adorable.
What a beaut.
It looks retro (well, it is) but it's completely updated on the inside.
If you're anything like me, you're suddenly feeling a strong urge to buy something old and turn it into your own new, remodeled creation. This couple definitely made it their own and have a pretty awesome finished product. I'd sleep in it.
Share this with others. Inspire them.
Here's How To Make Your Favorite Ice Cream Truck Treats Before The Summer's Over: Click "Next Page" below!