It's almost impossible to dislike pizza. Sure, you might not like how it burns the roof of your mouth when it's right out of the oven, or the globs of cheese and/or grease that precariously hang above your favorite T-shirt.
Still, there's a pie out there for everyone — even those who H-A-T-E pizza. You might not be able to find it in a pizza parlor or your frozen grocery aisle (gross!), but you can definitely make your own in the comfort of your home. And if you're going to make your own cheesy pie, then why not take it up a notch and build your own pizza oven? Such a feat might sound difficult and expensive, but it really only requires a few things that you probably have in your home right now.
Before you start making your pie, you'll need a fire pit…
The fire pit, which should run on charcoal, works as a makeshift grill in this instance.
…a grill grate…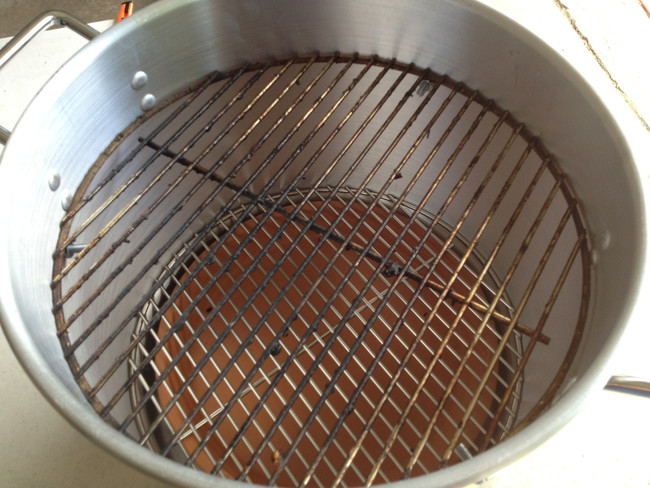 The grill grate lets you rest the pie over the flames of the fire pit, creating a nice cooking surface.
…and a flower pot??
The pot traps the heat above the pie, effectively becoming a stone oven.
Be sure to also have a way to lift the pot without messing up the pizza…
You can use a hole in the bottom to attach a chain (like above) or other lifting mechanisms.
Before you get cooking, you need your pizza ingredients, including sauce, dough, cheese, and any veggies you want.
Here's where you can get creative. Tired of regular old red sauce pizza? Switch it up with vodka or pesto sauce. Don't want cheese? You don't need it! If you're a vegan, you can even add some Daiya shreds to really jazz up your pie.
Roll out the dough and layer your toppings to your liking.
Once you're done with the prep work, you're ready to put your pizza in the "oven."
Cook the delicious pie to your desired crispiness.
Once it's done cooking, let the pizza cool for a bit. Then cut and serve!
…Unless you're eating an entire pie by yourself. If you opt for this route, then bravo and Godspeed!
(source Hey Try This)
You could technically make a pizza in your regular oven, but where's the fun in that?
So what are you waiting for? Get to cooking already!
Here's How To Make Your Favorite Ice Cream Truck Treats Before The Summer's Over: Click "Next Page" below!