Pretty much everyone texts these days. I text. You probably text. Heck, my grandfather even texts. If you don't text, you're probably getting pestered to start ASAP (talking to you, mom).
Now that nearly all conversation happens via the written word, we'll forever be only a screenshot away from sharing the stupidly hilarious things we say to each other. Below are 16 perfect examples of texting gone awry.
1. Gangster, yo.
2. Sexting is for amateurs.
3. Ohhhh my bad.
4. Just one more time, Dad.
5. Sad face.
6. Game. Set. Match.
7. Well, that happened.
8. At least he's thinking of you.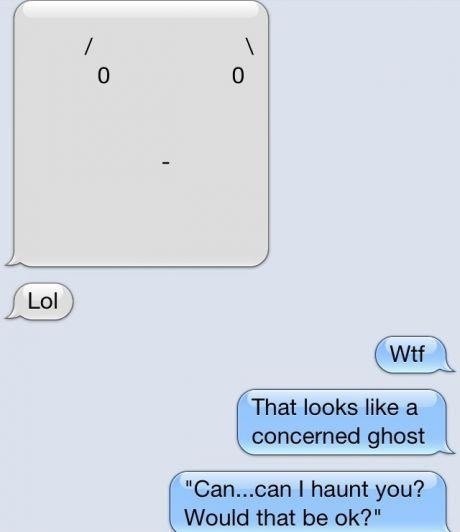 9. You asked for it.
10. Witty-sarcasm will get you somewhere.
11. Just keeping it real.
12. And this is why cops scare me.
13. Admit it. You've got the song in your head now, too.
14. Sounds like autocorrect knows something he doesn't.
15. Six days later…
16. I don't even want to know what she thought WTF meant.
(via Guff)
Admit it. You personally have a few screenshots of texting fails on your phone that you're just waiting to unleash on the world. What's stopping you? Join the ranks of these people!
Here's How To Make Your Favorite Ice Cream Truck Treats Before The Summer's Over: Click "Next Page" below!