While it may be historically less common for you to find a woman making deadly headlines, the following ladies are all seriously lethal. Over the centuries, these nightmare-makers tortured, maimed and ultimately killed anyone who stood in the way of what they wanted. And sometimes, they just really wanted to kill people. So disturbing.
1. Elizabeth Báthory: Largely considered the world's most prolific female serial killer, the Hungarian countess murdered anywhere from 80-600 young girls that she lured to her castle. Witnesses at the time dubbed her the "Blood Countess" after claims of her eating the flesh and/or drinking the blood of her victims came to light.
2. Delphine LaLaurie: A Louisiana socialite in the mid-1820s, LaLaurie was notoriously cruel to her family's slaves. Following a house fire, residents discovered dozens of gruesomely tortured, maimed, and starved slaves hidden in the attic. The family fled to Paris and never faced charges.
3. Lavinia Fisher: America's first convicted female serial killer, Fisher poisoned and robbed from the guests in the Charleston, South Carolina hotel she ran with her husband. They were both hanged for their crimes in 1820.
4. Jane Toppan: A trained nurse, Toppan confessed to 31 murders in 1901. She conducted twisted experiments on her patients and confessed to getting a sexual thrill when they were near death.
5. Anna Marie Hahn: Sent to America by her embarrassed family in Poland after having a child out of wedlock, Hahn quickly found a husband and brought her son over to start their family together. However, she also had a gambling problem and began poisoning and robbing the elderly members of her community. After a sensational month-long trial, Hahn was sentenced to die in the electric chair in 1937.
6. Amelia Dyer: "The most prolific baby farm murderer of Victorian England." Dyer provided housing for pregnant women and would originally attempt to place the children in adoption…or allow them to die of malnutrition. She eventually stopped bothering with the adoption and was convicted twice for neglect, hanged for her crimes in 1896.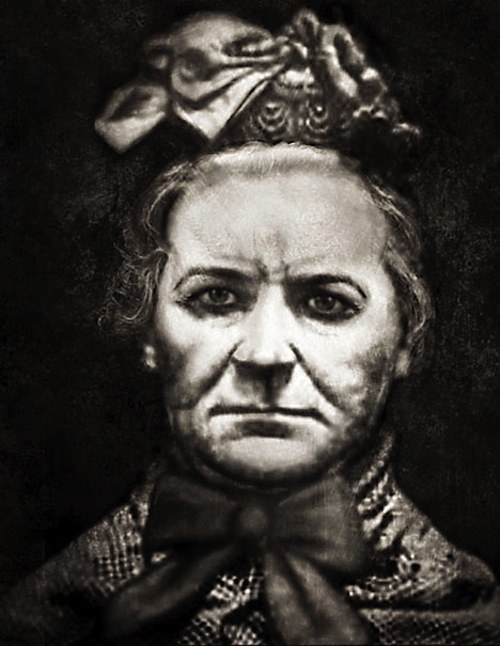 7. Bertha Gifford: Acting as a caretaker in her community, Gifford poisoned a reported 17 people over a span of 21 years. After a trial in 1928, she was deemed not guilty due to insanity and spent the rest of her life in a Missouri mental hospital until her death in 1951.
8. Amy Archer-Gilligan: She and her first husband opened the Archer Home for the Elderly and Infirm in the early 1900s and quickly found a profit in murdering their patients with poison. After the death of her husband and a second husband, likely also poisoned, Archer-Gilligan gained sole profits from the murder of 60 patients in her care. Families began to get suspicious and she was sentenced to life imprisonment in 1919.
9. Belle Gunness: In the early 20th century, Gunness killed a string of over 40 suitors and husbands in order to collect their life insurance settlements. She found most of her victims through a personal ad she placed in the local paper.
10. The Angel Makers of Nagyrév: A group of women led by midwife Júlia Fazekas in a Hungarian village who, between 1914 and 1929, poisoned roughly 300 people. Fazekas encouraged the women to get rid of their family members because, as she said, "Why put up with them?"
There's plenty more!You'll never guess what the next lethal lady made out of her victims.Click next page to find out.
11. Leonarda Cianciulli: After killing 3 women in Italy between 1939 and 1940, Cianciulli then used their dismembered bodies to create soaps and teacakes.
12. Nannie Doss: Apprehended after the death of her fifth husband, Doss had previously murdered two of her own children, two grandchildren, her for former husbands and elderly mother. She was finally discovered when she tried to collect two life insurance settlements on her final husband.
13. Judy Buenoano: Executed for the 1971 murder of her husband James Goodyear, Buenoano (a flimsy Spanish translation of "Goodyear" she began going by after John's death) was also convicted for the murder of her son, Michael, and attempted murder of fiancé, John Gentry. All were found poisoned with arsenic.
14. Dorothea Puente: In the 1980s, Puente ran an elderly boarding house in California where she stole from, and eventually murdered, her tenants. Police found 7 bodies buried behind the property, most victims of poison. She was sentenced to life in prison and died in 2011.
15. Gwen Graham and Cathy Wood: The women met as nurses aides at the Alpine Nursing Home and began a romantic relationship where they conspired to smother 5 of the patients in order to form a stronger "love bond" between them. Wood's ex-husband went to the police in 1988. Both women blamed the other for the murders, but Graham was eventually convicted of 5 counts of murder and sentenced to 5 consecutive life sentences. Wood made a plea bargain lessening her charge to one count of second degree murder and sentenced to 20 years. She is due to be released in 2021.
16. Janie Lou Gibbs: In the 1960s, Gibbs murdered her three sons, a grandson, and her husband using rat poison in order to collect on their life insurance. From 1966-1997, she received $31,000 from the deaths and tithed 10 percent to her church.
17. Aileen Wuornos: The real-life inspiration behind Charlize Theron's Oscar winning performance in Monster, Wuornos killed 7 men between 1989-1990. She was working as a prostitute and claimed the incidents happened in self-defense. Her first victim was a convicted rapist. She was sentenced to death and executed in 2002.
18. Genene Jones: Considered the inspiration for Kathy Bates' character in Misery, Jones was a pediatric nurse in Texas where she used her position to inject the infants with drugs in order to nurse them back to health and receive praise. Though only one death was confirmed, she is likely responsible for the death of around60 children.
19. Velma Barfield: She confessed to the murder of 6 people, beginning with her first husband and followed by her second husband, her mother, and two patients she worked with as an elderly caretaker and finally her boyfriend when she feared he had been catching on. Barfield was executed by lethal injection in 1984.
20. Mary Bell: At age 11, Bell strangled and mutilated two young boys, ages 3 and 4. Released from prison in 1980 at the age of 23, Bell has been living under court-protected anonymity.
(H/T: BuzzFeed.) Wow, talk about some real life horror movie inspiration. I've got chills. Share with your friends using the link below.
Here's How To Make Your Favorite Ice Cream Truck Treats Before The Summer's Over: Click "Next Page" below!