By Dax Ward – Community Member
The Paris Theater, located in Bangkok's historic Dusit District, was open for many decades as one of the city's more opulent movie theaters. It has been abandoned since around 2005 and now houses mostly families of itinerant workers, sex workers, and the homeless. The mid-century architecture, the chandeliers, and the wooden staircases all still carry a sense of wonder and curiosity that highlight its beautiful, bustling past.
There is still some magic left to be seen. I live in Bangkok, where I often seek out places like this for exploration and photography. I paid the Paris Theater a visit in November 2016 to shoot some photos of this eerie, yet alluring locale.
The theater was once an important place in the local community, opening in the late 1950s, long before chain cinemas took over in Bangkok.
Read More: We Packed Our Bags To Visit Iceland And It Turned Into An Unbelievable 18-Month Adventure
Most of these old stand-alone theaters have disappeared due to being put out of business by larger theaters.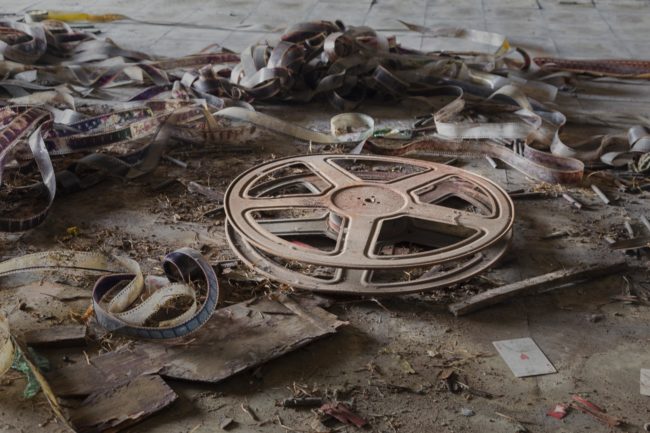 Although it now stands in ruin, the theater maintains a certain charm.
The old theaters that remain are often awaiting destruction as gentrification perseveres throughout cities across Southeast Asia. Its future may be uncertain, but the Paris Theater still stands as a monument to what once was.
The Paris Theater now houses families and even sex workers who pay a small amount of money each month to be able to inhabit a section of the building.
Though the reels stopped rolling years ago and the theater has certainly hosted its last audiences, it is not difficult to imagine the grandeur that once lived in this forgotten house of cinema.
Read More: I Create Surreal Paintings Of Iconic Women That Will Touch Your Heart
The theater is located in Dusit District, Central Bangkok. If you happen to be in town and seek it out, please be respectful of the people who live there and ask permission to enter.
If you like urban exploration photography and are interested in more 'abandonia' from around Bangkok and elsewhere in Thailand, have a look at my Facebook page and website.
Here's How To Make Your Favorite Ice Cream Truck Treats Before The Summer's Over: Click "Next Page" below!