Going out to eat is pretty great, especially when the server asks you if you'd like to see a dessert menu and you look at them like, "Are you out of your mind? Of course I do."
And when I go out, I love chowing down on things like creme brulee and tiramisu. What would be ideal, however, would be doing the same thing but in my pajamas on the couch. Although I'm certainly no expert baker or pastry chef, the internet exists and it's here to help a sister out.
If you're like me and would rather eat dessert while also being dead to the outside world, these 10 versions of restaurant classics are here to save the day.
1. Let's start with tiramisu because it's the best and you don't need anyone who says otherwise in your life. This recipe will give you all the sweet satisfaction without having to put on real clothes and leave the house.
Read More: She Poured Cake Batter Into A Tin Can To Make This Delicious And Adorable Creation
2. Creme brulee is a close second because anything that will probably lead to my early demise is bound to taste great. You can click here to master making it, and the best part is that you don't need a torch because who even has one of those? Be sure to share it with approximately no people.
3. If it were actually possible to die immediately after eating death by chocolate cake, I would have died about 4,500 times by now. Make it trifle-style at home with this recipe and thank me profusely later.
4. Tell the Cheesecake Factory that you don't need to pay its prices or get attacked by all those calorie counts on their menus by making their classic cheesecake at home. #RESIST
5. Although they may have the most annoying name in the history of ever, pots de creme are tiny gifts to the universe. Learn how to make them here and remember that you can always quadruple the recipe.
6. Next time you're feeling bad about how the world is basically crumbling under our feet, remember that chocolate peanut butter cake is a thing. Here's how you can make one at home.
7. It's as American as it gets and it's too delicious for words. Make a deep-dish apple pie at home, top it with ice cream, and ignore all of your problems.
8. My mom makes the best carrot cake on Earth and all other opinions are invalid, but because I'll be imprisoned if I give out the family recipe, I'll give you this one. Anyone who says carrot cake isn't good just isn't doing it right.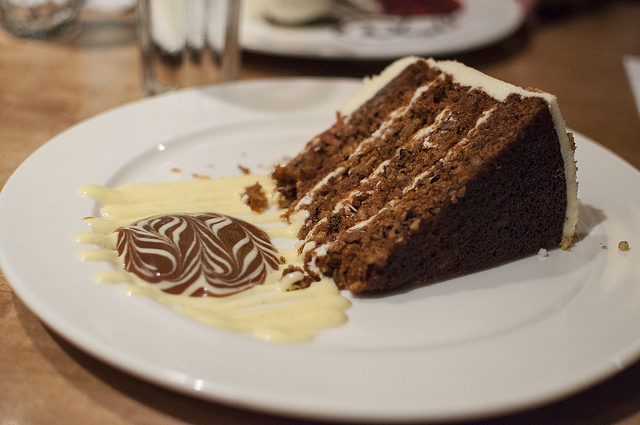 9. Fun fact: It is illegal to make a banana cream pie and not send me one. Click here to learn how to make this diner classic (THAT I REALLY LOVE, JUST SAYING) from the comfort of your own home.
10. Sometimes I sit here like, "Wow! The world is descending into total darkness!" and other times, I remember that someone invented chocolate mousse. This recipe is where it's at.
Read More: Crepes Are Already Delicious — Here Are 18 Ways To Make Them Even Better
And on that note, time to eat until I pass out. Which of these restaurant and diner classics will you try (and then give to me)? I'll be waiting.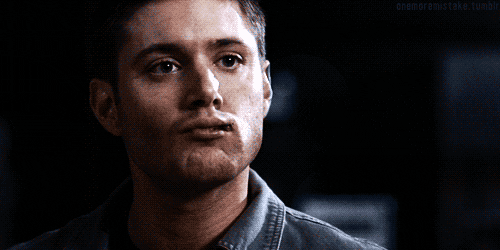 Giphy
Here's How To Make Your Favorite Ice Cream Truck Treats Before The Summer's Over: Click "Next Page" below!