Watermelon is the fruit of the summer and anyone who disagrees is just flat-out wrong.
Not only is watermelon the perfect healthy snack, but containing nearly 92 percent water, it's the perfect way to keep hydrated on a warm day. On August 3rd we celebrate watermelon and all its benefits with National Watermelon Day.
Whether in savory dishes, sweet desserts, or delicious drinks, there really are no limits when it comes to this summertime favorite. To help get the most out of it, here are 30 amazing recipes you can try on the fruit's special day! Click the links in each heading for more details.
1. Start your dinner party off right with an appetizing watermelon bruschetta.
2. These watermelon and chicken tacos will take your favorite summer fruit on a trip south of the border.
3. There's no shot glass required for these boozy watermelon jello shots.
4. Spread a little magic in the morning with a giant glob of watermelon jelly.
5. How do you spice up your dinner plate? A delicious quinoa-watermelon salad, of course!
6. What kid didn't love fruit roll-ups? Now you can pack your child's lunch with a healthier watermelon leather.
7. How do you make watermelon even better? Wrap it in bacon!
8. Why not finish off you grilled masterpieces with this tangy watermelon BBQ sauce.
9. Forget apple pie. This creamy watermelon pie is about to become the next American classic.
10. The juicy center isn't the only edible part of the watermelon. Find out how you can transform your watermelon rinds into a delicious candied treat.
11. Throw a slab of watermelon on the grill and you have a new meat-free grill staple.
12. Want a boost of fresh fruit in the morning? This simple and easy strawberry-watermelon smoothie will help you start your day off right.
13. In the mood for a lighter dinner option? This watermelon and feta salad is just what the doctor ordered.
14. I would have never guessed that watermelon would be the perfect accompaniment to stir fry, but here we are.
15. Add a bit of Indian heat to your summer menu with this traditional watermelon curry.
16. Now you can enjoy pizza without all those extra carbs. Find out how you can turn your fruit into a sweet take on everyone's favorite food.
17. With the summer grilling season upon us, this Chile-lime grilled watermelon is proving that you can grill just about anything.
18. Why travel to Morocco when you can bring a piece of the culture to your own home with this Moroccan watermelon salad.
19. Parents and kids alike will be begging for more when you bring these scrumptious watermelon bars to your kid's next school bake sale.
20. Craving a delicious treat in five minutes or less? This strawberry-watermelon sorbet has you covered!
21. Here's a snack you can munch on without the guilt. Find out how you can make your very own watermelon chips.
23. This cold watermelon gazpacho is proving that you can enjoy a bowl of soup no matter the temperature.
24. Beat the heat with a refreshing glass of watermelon lemonade.
25. It's 5 o'clock somewhere! There's never a wrong time to enjoy a frozen watermelon margarita.
26. If you're a fan of pineapple salsa, then you'll love its watermelon counterpart.
27. Craving a bit of sushi without the fish? These watermelon Sashimi bites should do the trick!
28. There's nothing better after a long day at work than relaxing with a mixed drink in hand. This vodka watermelon cooler will have you dreaming of vacation all year long.
29. If there's two things your children love to eat, it's cupcakes and watermelon. Now you can enjoy both in one delicious dessert.
30. Who would have thought that combining watermelon and chia seeds would make for a healthy and hearty pudding?
Okay, I don't even know where to start. Which ones will you try?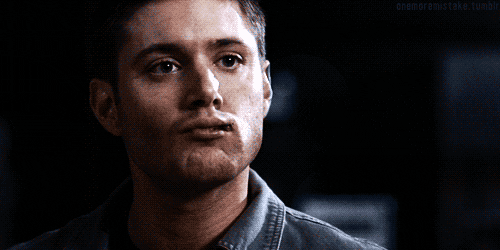 Here's How To Make Your Favorite Ice Cream Truck Treats Before The Summer's Over: Click "Next Page" below!