Corey Walgren was a 16-year-old high school student described by his family and friends as a happy person with no issues, but on January 11, he jumped to his death off of a parking garage.
Earlier that day, he'd been eating lunch with his friends at Naperville North High School in Naperville, Illinois. Now his parents believe that had he not been called to the dean's office and confronted by a police officer there, he'd still be alive today. That's because as soon as he walked into the office, Stephen Madden, the dean, and Brett Heun, a police officer, informed him that he was being investigated for possessing child pornography. Now his parents say they're suing the school and the Naperville Police Department for violating their son's rights, falsely threatening him, and causing him "conscious pain and suffering."
Corey had reportedly filmed a consensual sexual encounter with a 16-year-old girl he went to school with. Afraid that he'd show the video to someone else, she went to Madden and told him about her worries.
According to police reports, the recording was of poor quality and dark enough to be considered just an audio file. Under Illinois state law, child pornography requires a visual element, but Madden and Heun still told Corey he might have to register as a sex offender.
His mom, Maureen, was called to pick him up after the meeting, but he managed to slip away and get to the top of the parking structure before she got to the school. His body was found below a few hours later.
"What they did is they violated state law," said Terry Ekl, the family's attorney. "They knew when they said it that he couldn't ever be a registered sex offender, or they should have known. To go ahead and threaten after they knew — or should have known — is really egregious."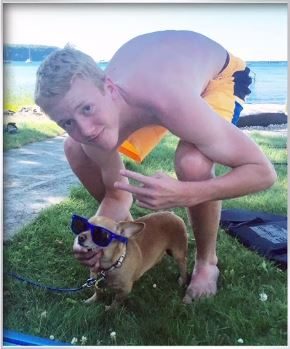 Read More: He Admitted To Drugging And Raping His Sister. Now He Might Only Serve Four Months.
"I think they wanted to scare him straight," Maureen told the Chicago Tribune. "Instead, they scared him to death." For more about this story, watch the video below.
(via CNN)
The understandable concern surrounding the recording complicates this tragic case, but such serious threats should have never been thrown around without analyzing the contents of the video first. Share if you think the school and police department should accept responsibility for what happened.
Here's How To Make Your Favorite Ice Cream Truck Treats Before The Summer's Over: Click "Next Page" below!