Breakups are always tough.
Hurt feelings, resentment, and unhappiness just come with the territory. But while you may not be able to control those feelings of heartbreak and sadness, there is something you can do to help yourself heal and move on — avoid doing these 23 things during a breakup.
1. Don't forget the practical things. Does your ex have your passwords, keys, or other possessions? Make a plan to recover those things and go through with it, says expert Toni Coleman.
2. Don't try to punish your ex. It won't take away your hurt or make you feel better. In fact, it'll probably make you feel worse.
3. Don't consider getting back together for several weeks. "When folks bounce back and forth, in and out of relationships, it is usually a sign that they don't want to be in the relationship but have wrong reasons for remaining," Coleman says. "For instance, they might have a fear of being alone or a fear of loneliness."
4. Don't justify your feelings. What you're feeling is valid. You don't need prove or explain why.
5. Don't worry about mutual friends. Experts say friends should be a non-factor in breakups. If they take your ex's side, they aren't your real friends, anyway.
6. Don't call or text your ex. "[Your ex] may see it as a sign you are unsure and you want to try again. You just need time and space, but you'll eventually return," Coleman says.
7. Don't lead them on. Avoid phrases like "I need some space" or "I just need some time." Give it to them straight when you're breaking up.
8. Don't immediately start a new long-term relationship. "The time after a breakup is a magical one," says relationship expert Tanisha Ranger. "You are able to take your own inventory, realize where you were wrong, and figure out how you intend to do things differently in order to have a different outcome in the future."
9. Don't stalk them on social media. According to Lisa Steadman, another relationship expert, you should completely purge them from your social media circle.
10. Don't ask mutual friends about them. Steadman says not to obsess over what your ex is doing — rather, you should be focusing on yourself!
11. Don't compare yourself to their new love interest. Comparing yourself to whoever your ex chooses after you will only make you feel worse or make it harder for you to move on.
12. Don't wallow. Expert Wendy Newman says you should cry and eat ice cream for FOUR DAYS, tops.
13. Take care of yourself. The best thing you can do during breakup depression is work out, cook a healthy meal, or do other things you enjoy.
14. Let yourself feel. As Steadman wisely says, "you can't shortcut the healing process." Look to your friends and family for comfort and support.
15. Don't immediately try to be friends. Newman says you both need to "fully separate and move past the pain of the split."
16. Don't let your breakup get in the way of work. If it's really affecting you, talk to a trusted supervisor about it.
17. Don't abandon your social life. Friends can be extremely helpful and comforting in the time after a break-up.
18. Avoid hooking up with your ex. Getting physical with your ex can be very detrimental to the healing process.
19. Don't hang on to their stuff. Keeping your ex's old things will just remind you of them and stop you from moving on.
20. Don't go back to "the spot." You know, where you shared your first kiss with your ex? Try not to go to the places you visited together, either.
21. Don't listen to your special song with the other person. Stop reminding yourself of the relationship you just ended.
22. Don't get a tattoo. You'll want to avoid getting permanently inked up in response to most drastic changes.
23. Don't read old texts or listen to old messages. As previously stated, they're just a reminder of the relationship you ended.
(via Providr)
I've definitely been guilty of a few of these during my past breakups. How about you?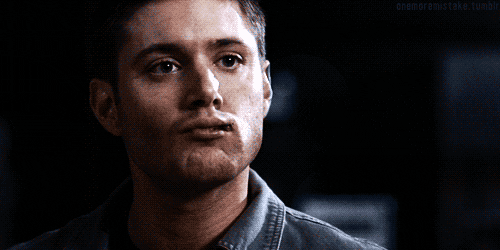 Giphy
Here's How To Make Your Favorite Ice Cream Truck Treats Before The Summer's Over: Click "Next Page" below!