Graveyards are creepy places to be, there's no way around that. Sometimes though, the gravestones can be so much spookier than the graveyard itself. Takes these 23 graves for example.
They're the strangest, most bizarre, and most heartbreaking gravestones we could find.
1. Weeping at the piano. I wonder if she played…
2. This woman really loved her Micky Mouse.
3. I hope this guy didn't die of anything smoking related.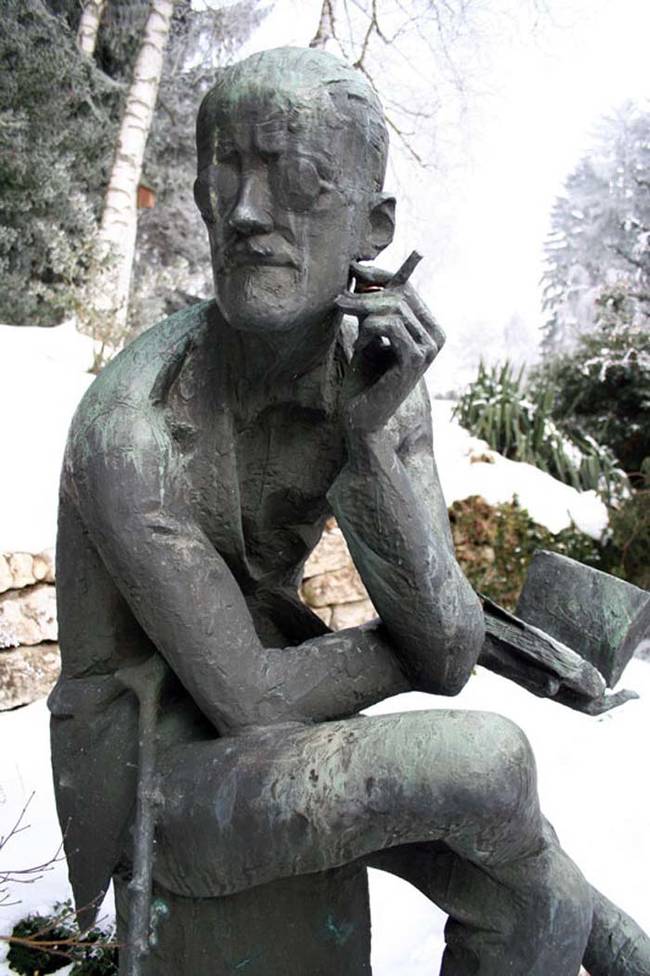 4. The grave of a maze maker. Could you solve it?
5. Sleeping forever.
6. A tree taking over an old grave.
7. From a graveyard in Paris, France. It's a hauntingly beautiful gravestone.
8. A heart broken mother had this grave designed for her deceased 10-year-old daughter in 1871. While she was alive, the daughter was terrified of storms. The grave was constructed with an entrance that descends to the level of the coffin. Her mother would come and enter the tomb during storms to comfort her child.
9. This life size girl in the glass box grave was commissioned by the girl's mother.
10. This is the grave of a 16-year-old girl. Her sister has this life-sized gravestone commissioned for her.
11. Endless love, from Thailand.
12. This one is strange, but still manages to be so tragic. That poor little girl…
13. I'm not even sure what I should say about this one.
14. A happy couple forever.
15. This mega-creepy grave is from a cemetery in Genoa, Italy.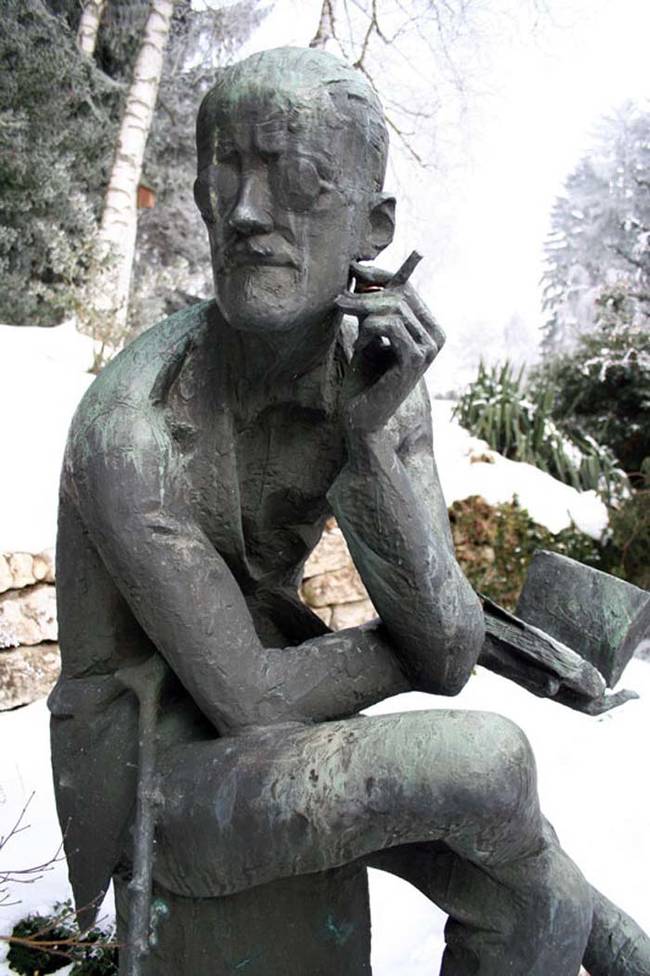 16. Sealing himself in.
17. This grave design from the Victorian era was meant to prevent the dead from escaping the grave. You know, just in case they were zombies or vampires.
18. Nature is relentless. This is such a tragic picture.
19. I'm not quite sure what's supposed to be going on here. Talk about creepy.
20. The grave marker of a French journalist from the 18th century.
21. Someone really liked playing Scrabble.
22. These graves of husband and wife are connected from two adjacent cemeteries. The wife was a protestant and the husband was Catholic. They died at a time when protestants and catholics cemeteries were strictly separated.
23. This is the last remaining grave from an old cemetery in rural Indiana. Most of the graveyard was moved to make way for the state highway. The grandson of the woman buried there refused to have his grandmother moved. The county eventually gave in and built the road around the grave.
I really hope my grave is half as exciting and weird as these people's graves when the time comes. I don't understand #13, why would you want a cell phone as a gravestone? To each their own I suppose.
Here's How To Make Your Favorite Ice Cream Truck Treats Before The Summer's Over: Click "Next Page" below!