Ted and Mary Lou Carter-Sanchez met at a very small paranormal convention in western Pennsylvania. They bonded over their shared dissatisfaction of how ghosts are represented in the media. In particular, they were bothered by the notion that ghosts only come out at night.
"There are a lot of hunters who only turn on their EMF Detectors when the clock strikes 3 AM. But we all know that ghosts don't wait until the witching hour to show themselves," insisted Mary Lou, and thus the concept of "day ghosts" was born. It's a bizarre idea, but when you think about it, why would spirits only come out at night?
Ted and Mary Lou believe ghosts often behave restlessly because, although they try to get our attention at night, we're all asleep.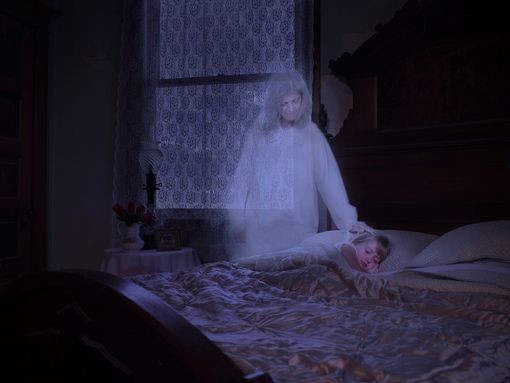 This is why we shouldn't just ignore them in the daytime. Ghosts have needs, too.
Although very rare, ghosts can be visible to us during the day, especially when it's cloudy.
One of the first places Mary Lou saw a ghost was in an empty Starbucks back in 2002. (Apparently, ghosts also enjoy a frappuccino to start the day.)
Most people think that ghosts just like to hang out in graveyards, but Ted and Mary Lou believe ghosts can come out during the day. They even like to hang out in places they liked when they were alive, such as supermarkets.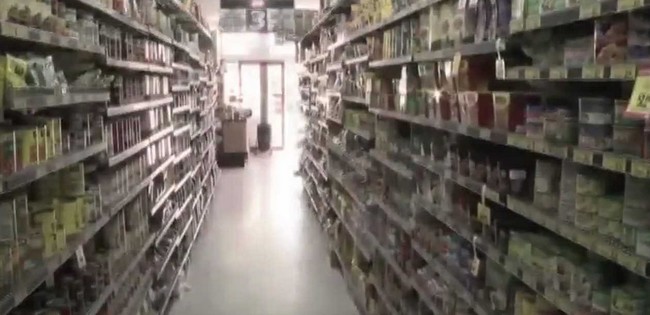 (Spooky!)
Ted has interesting theory that day ghosts like to steal kisses from us without us knowing. "Do you like kissing? Well, why would you stop liking something once you turned into a ghost? It's only natural."
"Remember, they're all around us. When you're in need of a hug, just reach out and grab one."–Ted Carter Sanchez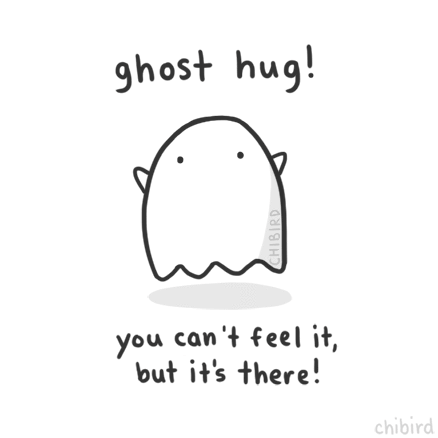 In conversation with these picnicking spirits, Ted and Mary Lou want them to know two things, "Yes, we see you AND we hear you" and also, "That there is no reason to hide anymore. We are here to be of service to the souls that linger in this world outside of their bodies."
To cover more ground and further their research, the power couple has decided to become bicoastal, with Ted in New York and Mary living in Los Angeles. They believe these cities have highest concentration of day ghosts in the country. Mary says the separation is hard at times, but "You can't beat the sunny weather!" Indeed, Mary Lou. Hopefully, the day ghosts agree.
Learn more about their adorable little hunts on their Day Ghost Hunter tumblr.
Here's How To Make Your Favorite Ice Cream Truck Treats Before The Summer's Over: Click "Next Page" below!