For many, Disneyland and Walt Disney World are wonderful havens of magic and dreams for the whole family to enjoy. It's the perfect hyper positive environment for vacation. However, it's understandable that some members of your family might not totally be on board for the "ooey-gooey-kissy-huggyness" of Disney. Maybe they prefer something a little a little bleaker?
Well, it seems that the brightest light casts the darkest shadow. Both Disney theme parks are riddled with creepy urban legends, ghosts and ghouls that aren't just animatronics in the Haunted House ride.
1. Many cast members claim that after dark the dolls in "It's A Small World" come to life, switching places or disappearing altogether.
2. Ever since a male guest died in the 70s, cast members insist that his ghost happily hitches a ride in any empty rocket ship seats at "Space Mountain" in Disney World.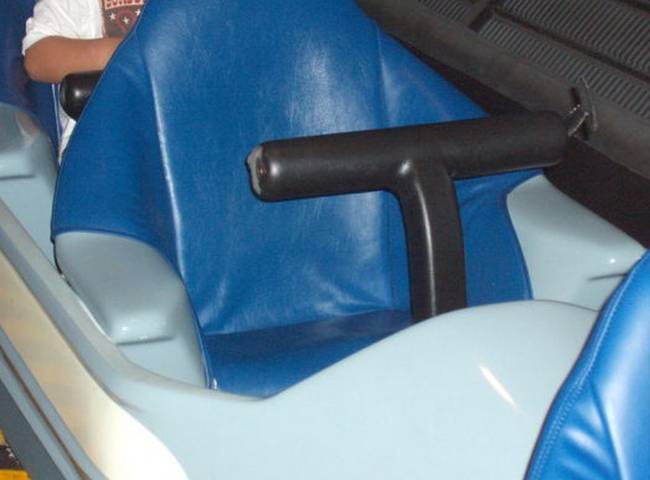 3. Apparently, it is common for guests to scatter the ashes of loved ones on their favorite attractions. Popular resting places include "Pirates of The Caribbean," and of course "The Haunted Mansion." The latter of which even sells urns to guests to discourage this behavior.
4. In 2005, a 4-year-old boy died on the then brand new "Mission Space" ride at Epcot. MS cast members claim to feel cold spots in the terminal where he died in. Sometimes, the shuttle doors will close when they shouldn't.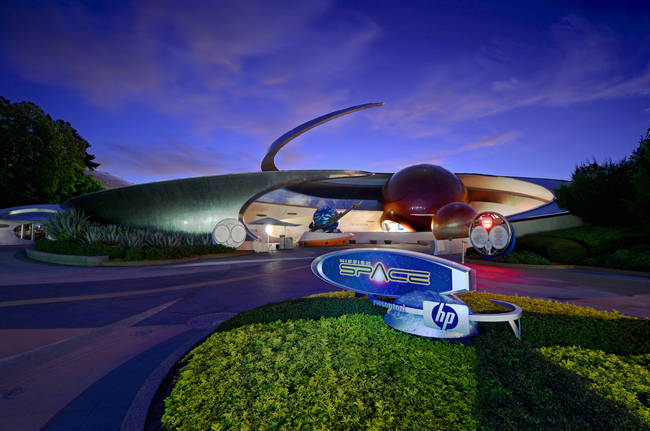 5. In 1999, the classic "It's A Small World" ride in Disneyland had to be evacuated for an undisclosed reason. Just before leaving the park a mother snapped a couple of pictures to finish off the roll. When the pictures were developed, one showed the blurry image of a limp child hanging from the ceiling.
6. Near the entrance in Disneyland, above the Fire Dept. is Walt Disney's old private apartment. A custodial cast member went up there once to find the lamp turned on. She turned it off, only to have the light turn right back on by itself. Whether this is a ghostly wish from WD himself or not, the park has decided to keep the light on at night.
7. The Haunted Mansion in Disneyland is famously more silly than spooky, but there are a pair of ghosts that prefer the latter. In addition to the estimated 99 happy haunts in the house, there are also two boy ghosts who roam the halls. One who laughs and one who cries. Could this picture snapped by a guest be one of them?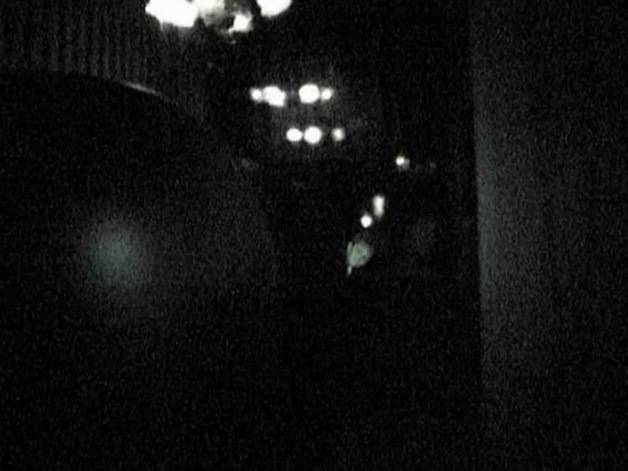 8. Supposedly a "bellhop" died of a heart attack while loading guests onto one of the platforms at the "Tower of Terror" in Disney's Hollywood Studios. It's said his ghost still haunts the ride to this day, disturbing the vintage hotel artifacts.
9. There was once a ride in Disney World's Tomorrowland called America Sings, featuring a gang of friendly animals singing American folktunes and anthems. In 1974, cast member Deborah Stone, got caught between the revolving walls and perished. They say guests thought her death screams were all part of the show. Even though the ride closed, Deborah's ghost remains a prominent presence in the pavilion.
The next time you're at Disneyland or Walt Disney World, now you'll have something morbid to talk about with that annoyingly happy family in line in front of you.
Here's How To Make Your Favorite Ice Cream Truck Treats Before The Summer's Over: Click "Next Page" below!