You scream, I scream, and your puppy pals all scream for ice cream!
Don't leave your four-legged friends hanging with only plain ol' water to keep them cooled down this summer. Spice things up with these super-simple sweet treat recipes. The frozen delights will help everyone stay chill while the temperature climbs higher. Some look so good, you might want to grab a spoonful for yourself!
You can find full recipes by clicking on the titles.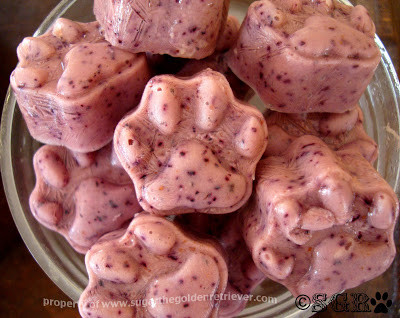 Sure, it might be spoiling them a bit, but what's the point of having a pup if you aren't going to spoil them? Every cutie deserves it based on their adorable faces alone, anyway.
Here's How To Make Your Favorite Ice Cream Truck Treats Before The Summer's Over: Click "Next Page" below!