It can be hard for shelters to find people willing to adopt senior dogs.
Many want younger dogs or puppies that they can raise themselves, and others just don't want to face the heartache that comes with losing an older pup after only having them for a few years. That said, these sweet old souls definitely aren't any less lovable or adorable. They just need the right person to care for them. That's why one shelter came up with the cutest way to showcase their pups and help them find homes where they can live out the rest of their golden years.
Maricopa County Animal Care and Control in Phoenix, Arizona, recently hosted a senior prom for dogs seven years and older. They were dressed in their finest to meet potential adopters!
They even had a contest for prom king and queen, in which the dogs walked down a catwalk in style.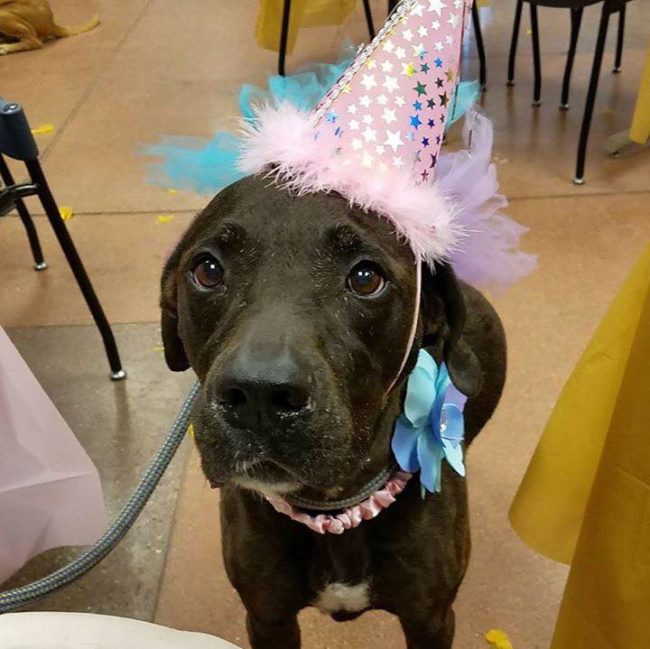 The furry cuties even had prom dates to pose for pictures with…
…thanks to all the shelter's amazing volunteers.
And nine of the pups ended up finding their forever homes that day!
I'd call that a success!
To learn more about this adorable event, check out the video below.
(via Inside Edition)
This is such a great way to show that older pups are just as cute and fun as their younger counterparts. Here's hoping they all find families who'll give them the love and devotion they deserve!
Here's How To Make Your Favorite Ice Cream Truck Treats Before The Summer's Over: Click "Next Page" below!