For so many of us, our pets are some of the most important parts of our lives.
We spend so much time with them, and they enrich our lives in ways we couldn't have anticipated.
So often when people die, they are surrounded by the friends and family who love them. What can be missing from this equation are the furry family members and the chance to say one final goodbye. A terminally ill woman made a final request to see her best friend, however, and hospital staff and friends made it happen.
The 58-year-old just wanted to see her beloved horse, Dana, one more time before she passed away.
Friends brought the horse to her side, and hospital staff wheeled her outside, where they all helped her reach up to Dana's muzzle one last time.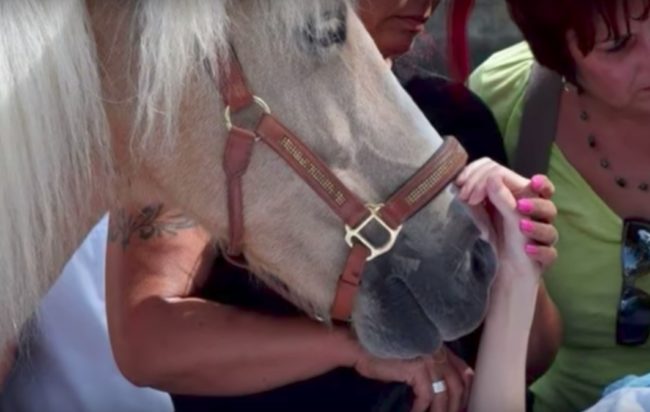 Learn more about this woman's story and the touching moment that brought her and Dana together again in the video below.
I hope that seeing her best friend will help this woman rest in peace. Thank goodness for her friends and the hospital staff who made this dying wish come true.
Here's How To Make Your Favorite Ice Cream Truck Treats Before The Summer's Over: Click "Next Page" below!