When Justin Campbell graduated from Coastal Carolina University in Conway, South Carolina, it was only natural that he'd want to share his accomplishment with others.
That's why he snapped a photo of himself and his friend all dressed up in their grad gear on the big day. But when he sent it via text, he didn't realized that the intended recipient didn't actually get the message — it ended up going to a total stranger.
Campbell had accidentally sent the photo to Roger Hawkins, a real estate agent from Columbia.
Instead of letting Campbell know he had the wrong number, though, Hawkins gave him a thumbs-up photo and a sweet congratulatory message.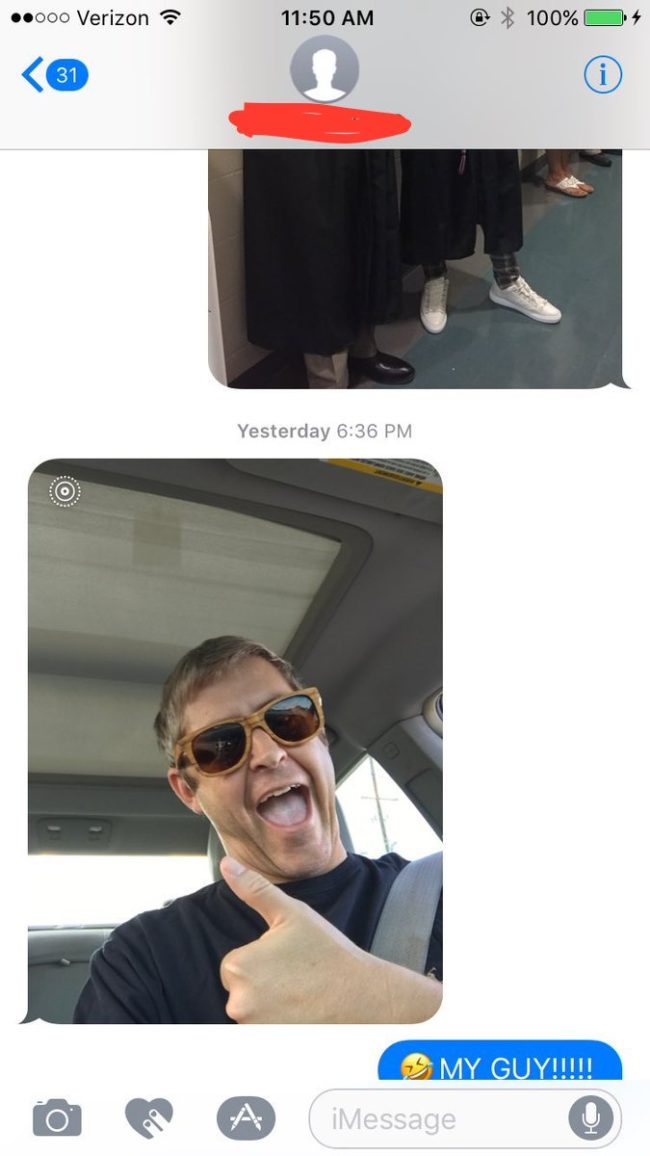 Learn more about their accidental exchange in the video below.
(via WMBF News)
If all people were as nice to strangers as Hawkins was, the world would definitely be a better place. Congrats, Justin, on your amazing accomplishment!
Here's How To Make Your Favorite Ice Cream Truck Treats Before The Summer's Over: Click "Next Page" below!