If you're in the mood for a game that's fun, but also a little bit scary, boy do we have one for you — and it's the creepiest what's-wrong-with-this-picture game ever. Each of these photos may seem normal at first, until you look a little bit closer…
Keep your eyes on each photo until you find what's lurking in the background. If you can't find it, scroll down and we'll show you exactly what will be keeping you up tonight.
Striking a pose.
Just assume there's always a guy in the bamboo.
Cute couple.
Wait, who's the kid?
Foggy bridge.
I mean it's foggy, but how did no one notice this?
Family photo.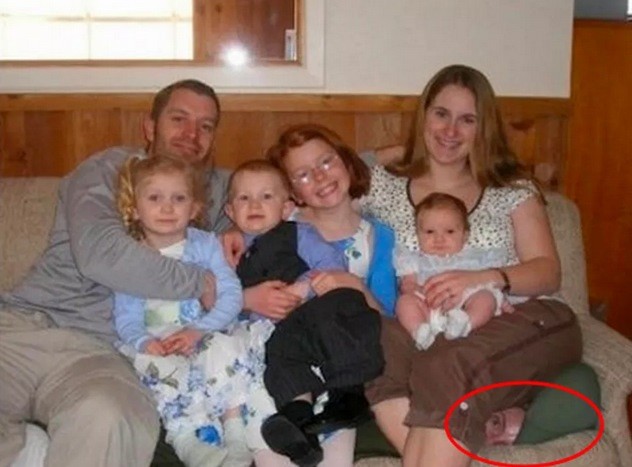 "Honey, does the couch seem to be…breathing?"
Talking on the phone.
Yeah, that's not how legs work, dude.
Just a window.
A window with a devil face…
Modeling.
Do they sell hoodies with three sleeves?
Fun in the tub.
Let's close the blinds next time we all decide to take a group bath, huh?
Pyramid.
Sort of hard to lead the cheer when there's a creepy ghost boy floating over your shoulder.
Chilling on a bench.
This is why I don't take pictures.
Scared in the basement.
Whatever this girl is afraid of, you can see its shadow in the corner.
Did you catch all the terrifying freaks? Do you regret it? I know I do. Now that I've started doing this, I find myself scrutinizing every one of my pictures. You know, just in case I missed a specter or two.
Here's How To Make Your Favorite Ice Cream Truck Treats Before The Summer's Over: Click "Next Page" below!