Life is a short and fragile thing. While you're living your own, you might not realize just how delicate it is until you experience tragedy. It's easy to get caught up in your own life to the point of forgetting that it won't last forever. These photos are a good reminder of our own mortality. Shortly after each of these pictures were taken, life-changing tragedy struck. The photos below are the very last pictures ever taken of each of these celebrities before they passed away. For every picture that you see, there was also a tragedy.
1. This is the last picture taken of Freddy Mercury in 1991, before he died of bronchial pneumonia resulting from AIDS.
2. Tupac Shakur sits with his manager Suge Knight before he was shot to death in a drive-by on September 13, 1996.
3. Before taking her final flight, Amelia Earhart posted for photos in 1937.
4. This photo of Adolf Hitler was taken approximately two days prior to his death. He was standing outside of his Berlin bunker, surveying the damage a bomb had done.
5. Accounts of Abraham Lincoln's last photograph are varied. This picture was taken before his assassination in 1865 and was found in General Ulysses S. Grant's photo album.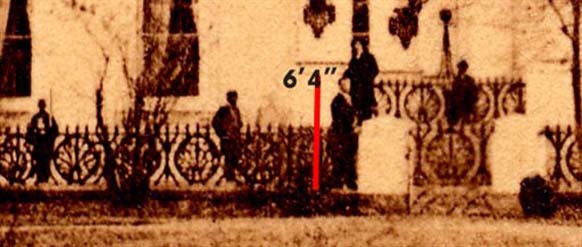 6. Albert Einstein poses for a photograph in March of 1955 at his home in Princeton, New Jersey. A month later he died from an aortic aneurysm.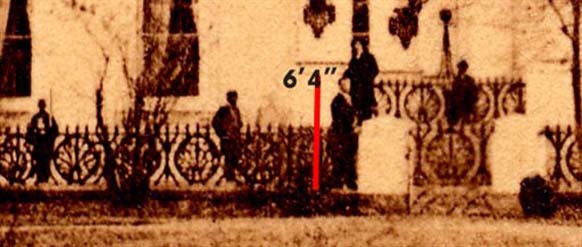 7. A week before Amy Winehouse's death on July 23, 2011, she was spotted walking near her home in North London.
8. Heath Ledger smiles on the set of The Imaginarium of Doctor Parnassus before overdosing on pain killers.
9. This is the last known photo of Chris Benoit, taken on a cell phone in Dr. Phil Astin's office on June 22, 2007. His wife was already dead at the time this was taken.
10. The man who shot John Lennon, Mark David Chapman, appeared in the last photo taken of the musician. He was asking for an autograph.
11. This is supposedly the last photo of Anne Frank. She stands with her sister Margot in early-to-mid 1942. This was taken before her family were discovered and arrested on August 4th, 1944.
12. Bob Marley hangs out with his family in Munich, Germany, before he passed away from cancer on May 11, 1981.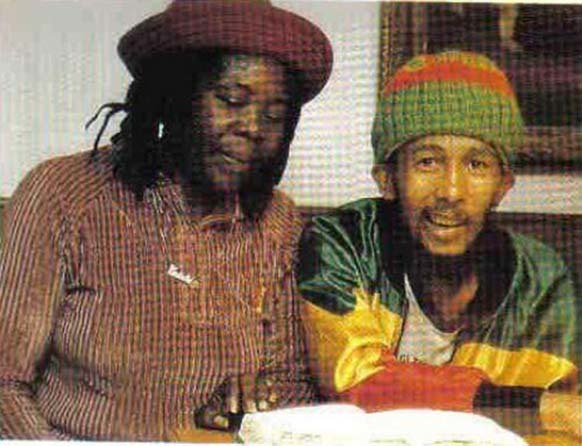 13. Elvis Presley pulls into Graceland with Ginger Alden on August 16, 1977, after visiting the dentist.
14. James Dean stands with his allegedly haunted Porsche, which he only owned for 9 days, before his death. Many blame the car, "Little Bastard."
15. Biggie Smalls appears in a photo with Sean "P. Diddy" Combs, right before his death after the Soul Train Music Awards.
16. Jim Morrison and his girlfriend Pamel Courson pose for a picture in Saint-Leud'Esserent. Five days later he was found dead.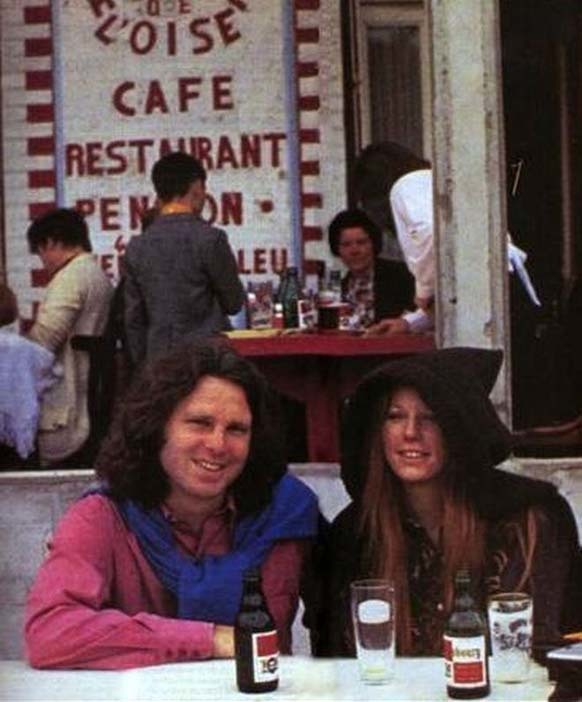 17. Jimi Hendrix poses with his favorite instrument, "Black Betty," the day before he died.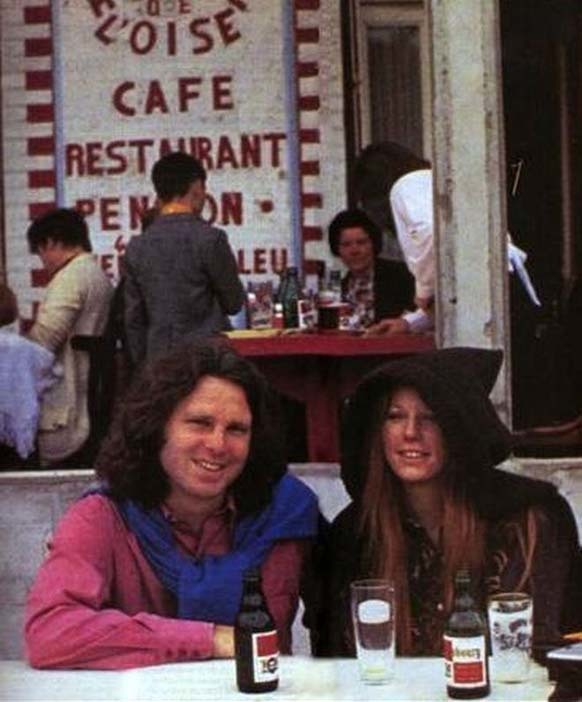 18. The Who drummer, Keith Moon, died on September 7, 1978. He overdosed on a drug prescribed to combat alcoholism. This is him at dinner.
19. These pictures of Kurt Cobain were taken by Jesse Frohman. Soon after, Kurt committed suicide in 1994.
20. This picture of Lucille Ball was taken on the red carpet at the 61st Academy awards in March 1989.
21. Marilyn Monroe visited Frank Sinatra and Buddy Greco the weekend before her death on August 5, 1962.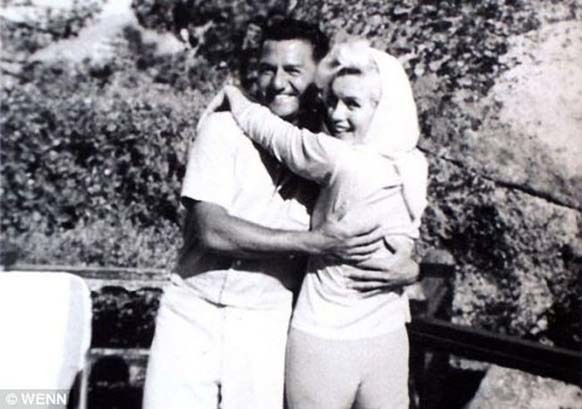 22. Princess Diana is in the back seat here, looking back at the paparazzi. Seconds after this picture was taken, the Mercedes she was in crashed.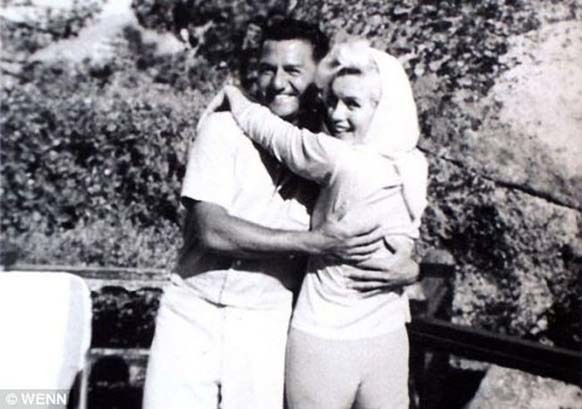 23. Richard Pryor poses with Eddie Griffin shortly before his death on December 10, 2005.
24. Jackass star Ryan Dunn was drinking with his friends hours before the high speed crash that killed him and his passenger.
25. Steve Irwin poses with marine biologist Chris Jones on his boat two days before his death in 2006.
26. Steve Jobs days before succumbing to pancreatic cancer after a fight that spanned several years.
27. Ronald Reagan with his wife Nancy.He passed away after fighting alzheimer's for nearly a decade.
28. Philip Seymour Hoffman died of a drug overdose.He had been sober for several years but accepted a glass of champagne at a wrap party that caused him to completely relapse.
29. James Gandolfini, star of HBO's 'The Sopranos' suffered a fatal heart attack while on vacation with his family in Rome.
30. Paul Walker died in a car wreck after leaving a charity event to benefit victims of a typhoon.The driver of the car was Roger Rodas.
31. Robin Williams at a party the day before taking his own life.His Doctors believe that suffering from the condition of "diffuse lewy body dementia" was a critical factor in his suicide.
32. Joan Rivers the night before the she underwent a surgery whose complications would ultimately claim her life.
33. Cory Monteith.This ominous silhouette proved to be a chilling foreshadow of what was to happen in the days to come.
34. Brittany Murphy posing during her final red carpet appearance before suffering from cardiac arrest weeks later.
35. Michael Jackson rehearsing for his sold out show at the Los Angeles Staples Center two days before his death.
36. Whitney Houston seen leaving Tru Hollywood club.
37. John F. Kennedy as his motorcade toured downtown Dallas
38. Kim Jong Il with his entourage that include his son and successor Kim Jong Un
39. Martin Luther King Jr. during one of his final interviews
40. Babe Ruth's final appearance at Yankee Stadium
41. The Space Shuttle Challenger crew on their way to the launch pad.
42. John Candy on the set of his final film that was never finished.
43. Last photo taken of all four of The Beatles together
44. Dale Earnhardt before his final race where he fatally crashed in to a wall
45. Aaliyah, boarding a boat that would take her and her entourage to the airport where they would board a plane that would tragically crash.
46. Chris McCandless last self portrait before dying of starvation in the Alaskan wilderness. The book and later movie Into the Wild tells of his life.
47. Andy Kaufman died soon after this of en extremely rare type of lung cancer.
48. Mark Twain. His last words written on a note by his death bed read "Death, the only immortal who treats us all alike, whose pity and whose peace and whose refuge are for all — the soiled and the pure, the rich and the poor, the loved and the unloved."
49. Margaret Thatcher was the Prime Minister of the United Kingdom from 1979 to 1990. She died at the age of 87 after suffering a stroke.
50. The last photograph of Mahatma Gandhi before his assassination.
51. George Harrison of The Beatles.
52. The last photograph of president Franklin Delano Roosevelt (FDR) before dying three months into his fourth term.
53. This is the last known photo of the Space Shuttle Challenger Crew boarding the space shuttle. Tragedy would strike 73 seconds into launch as the shuttle's O-ring on it's right booster failed leading to the separation of the Solid Rocket Booster. Extreme aerodynamic forces then broke up the orbiter. The crew compartment survived the break but the impact with the ocean surface was too violent to be survivable.
54. The last known photo of Tiny Tim was taken minutes before he would collapse and die just after his last performance.
55. The Ultimate Warrior born James Brian Hellwig (legally just Warrior)died of an apparent heart attack while walking outside his hotel inArizona.
56. Jennie Rivera's last known photo was taken of her on a plane shortlybefore take off and posted to Instagram by Yebale with the description"We getting Back To Mexico City, Jenni Rivera, Arturo, Gigi and Me. LosAmooo!" The plane with a history of fuel system problems would crash 10minutes after take off killing everone.
57. The last known photo of the RMS Titanic is of the ship leavingQueenstown (Cobh), Ireland on April 12th, 1912 where it had stoppedbefore heading westwards towards New York. Three days after this photowas taken 1,514 people would be dead and the Titanic would be on thebottom of the North Atlantic after colliding with an Iceberg in one ofthe deadliest peacetime maritime disasters in history.
58. Paramahansa Yogananda was an Indian guru and yogi who introducedKriya Yoga and the power of meditation to many in the western worldthrough his book Autobiography of a Yogi. He died while giving a famousspeech at a dinner in Los Angeles.
59. The last known photo of Cliff Burton was taken backstage at theSolnahallen arena in Sweden the night of September 26th, 1986. Metallicawas headlining a show in front of 2,700 fans supporting their Master of Puppets album.
60. George Lincoln Rockwell was the founder of the American Nazi Party.Rockwell was a major figure in the neo-Nazi movement in the UnitedStates, and his beliefs and writings have continued to be influentialamong white nationalists and neo-Nazis. This photo was taken after hewas shot dead by John Patler.
61. In the last known photo of Benazir Bhutto the Pakistani politiciancan be seen standing in the sunroof of her bullet proof vehicle wavingat the crowd. Seconds after this photo was taken a gunman fired shots ather and a bomb detonated next to the vehicle killing approximately 20people. Bhutto was critically wounded and rushed to the hospital whereshe died in surgery a few hours later.
62. Star Trek actor Leonard Nimoy rushed to hospital with severe chest pains.
63. Vladimir Lenin's last known photo. He had three strokes at this point and was completely mute, 1923.
64. The last known picture of River Phoenix.
65. This is the last photo of Candy Darling alive, with her mother Theresa in Cabrini Hospital.
66. The last photo Mitch Lucker ever took with his daughter.
67. Nicolae Ceausescu & wife: killed Dec. 25, 1989 by soldiers afterbeing overthrown. Nicolae Ceau?escu was a Romanian Communistpolitician. He was General Secretary of the Romanian Communist Partyfrom 1965 to 1989, and as such was the country's last Communist leader.He was also the country's head of state from 1967 to 1989.
68. The last known photo ever taken of Marc Bolan, September 13, 1977, a mere three days before his tragic death.
69. Last known photo of Lennon and McCartney together in 1974, before Lennon's assassination.
70. Many famous people have often left poignant and important messageson social media just before their deaths. "A life is like a garden," theveteran actor Leonard Nimoy tweeted on Feb. 22, 2015, five days before he died. "Perfect moments can be had, but not preserved, except in memory."
71.On Feb. 13, 2013, the day before Reeva Steenkamp was shot to deathby her boyfriend, Olympic athlete Oscar Pistorius, the model tweeted: "What do you have up your sleeve for your love tomorrow??? #getexcited #ValentinesDay"
72. Before he took his own life in August 2014, Robin Williams tweetedand Instagrammed a final message for his daughter: "Happy Birthday toMs. Zelda Rae Williams! Quarter of a century old today, but always mybaby girl. Happy Birthday @zeldawilliams Love you!"
73. Adam "DJ AM" Goldstein. Rap pioneer Grandmaster Flash provided the source quote for the famous DJ's last tweet on Aug. 25, 2009: "New York, New York. Big city of dreams, but everything in New York ain't always what it seems."
74. "What the crap is a sharknado?" "Glee" star Cory Monteith cracked on July 12, 2013. "Oh. IT'S A SHARK TORNADO."The actor died the next day of a drug overdose.
75. Dennis Hopper was a veteran actor, but the 74-year-old's final tweetshowed that fame hadn't jaded him. "In Japan there's a 20-foot pictureof me endorsing one of my favorite hotels," he Tweeted on May 4, 2009."Seeing it is surreal. PS.: Stay there, put food on my table!"
76. "Listen to yourself," poet Maya Angelou urged on May 23, 2014, "and in that quietude you might hear the voice of God." The 86-year-old literary giant died five days later.
77. Late rapper, Heavy D, kept things simple in his final tweet, posted hours before his death on Nov. 8, 2011: "BE INSPIRED!"
One day, each of us will exit this mortal coil. We may not know when or where that will happen, but that won't stop it from happening. Take a moment to appreciate the life you're living. Hopefully, these celebrities took a chance to do the same before passing away. Click below to share this reminder to appreciate your own life.
Here's How To Make Your Favorite Ice Cream Truck Treats Before The Summer's Over: Click "Next Page" below!