It sounds like something I wanted to know as a child: is it possible to put a person through the mail?
One man has been desperate to find out, and he's already had two fairly unsuccessful tries at it. He shipped himself first by land, then by sea. In his final attempt to mail himself, he decided to try shipping by air.
Even though this sounds absolutely insane to most people, about 40-50 people die each year trying to mail themselves around the world. So, would this curious YouTuber figure out how to do it safely? Well, he filmed the whole thing, so let's find out how he did it and if he was successful.
The YouTuber, known as Kill'em, is based in the United Kingdom. The first thing he did was decide where he would mail himself. He bought a map of the world and dropped a dart to find out. The result? He was going to mail himself to the United States.
Then he starts building the box. His materials are simple, and the result is a sturdy wooden box that is marked on all sides as "Fragile."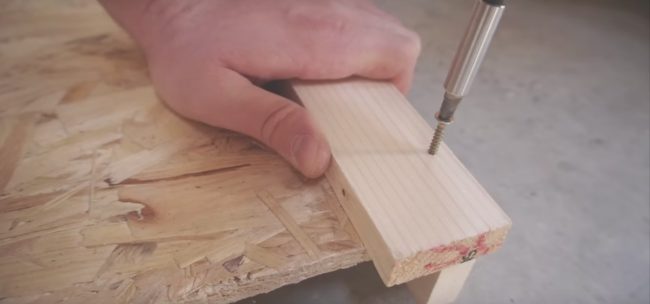 The completed box has a doorway at the top, and Kill'em explains that he is going to screw the lid up from the inside. This allows him to escape or give himself more air at any time without having to depend on being placed in a certain part of the cargo hold.
He buys snack foods and plenty of water to get him through the 24+ hours he'll be spending in the box. He also buys a child's training toilet to use for himself while inside the box. Gross.
After all that prep work, it's time to get in the box and actually mail himself. Kill'em's parents are incredibly patient and helpful, apparently, so they brought the box to the Post Office to do the deed.
After that, the plan starts to unfold. Kill'em's father will be waiting at a hotel in Los Angeles, where he'll pick up the crate. He's brought his passport along in the box so he'll be able to fly home, and in addition to the camera filming him, he's outfitted the crate with a spy camera so he can see what's happening outside.
Things start to become uncomfortable pretty quickly, and he worries the whole way about whether or not he'll be discovered and possibly get in legal trouble for this insane stunt. Still, he sticks through it the entire way.
Does he actually make it to his father's hotel room intact? You can see his whole crazy ass journey in the video below.
Remember, kids: don't try this at home because it's definitely illegal to mail yourself, especially from one country to another. Still, part of me admires the tenacity of this idiot for trying such an insane stunt and ultimately seeing it through to the end. What do you think about his journey? Let us know in the comments.
Here's How To Make Your Favorite Ice Cream Truck Treats Before The Summer's Over: Click "Next Page" below!