The most unsettling thing about disappearances is that, until evidence of the victim's fate comes to light, the story never truly has closure. If a person is missing in a movie, he or she will be found somewhere in the third act, but that's not necessarily how it works in real life.
Here are some of the spookiest disappearances in history. Given the few clues we have for these cases, closure may never come.
1. William Morgan
After being denied as a memberof the Free Masons in 1826, William Morgan vowed to write a revealing exposé of the fraternal religious society's secrets. The print shop charged with producing the text suspiciously burned to the ground. Soon after, Morgan himself disappeared. Ten Masons were convicted of kidnapping, though Morgan was never found. His disappearance led to the formation of the Anti-Masonic Party, which ran a presidential campaign against Andrew Jackson, whom the Masons elected.
2. Mary Little
In 1965, 25-year-old Mary Little disappeared in Atlanta, Georgia. Her car was found in the same lot she parked it in to have dinner with a friend the night before, but her gas credit card history read that she had used it in two different gas stations. Her underwear was neatly folded inside the car alongside traces of blood. Both gas stations reported seeing a woman who looked like Mary along with two men.
3. April Fabb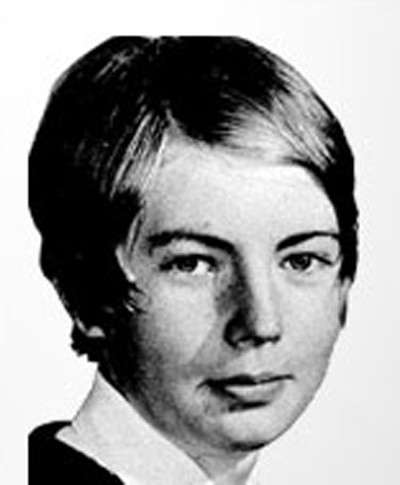 Thirteen-year-old April Fabb disappeared while riding her bike near her home in Cromer, United Kingdom, in 1969 with no evidence that she was kidnapped or would want to run away. She simply vanished.
4. Solomon Northup
Solomon Northup was a freeman who was captured and sold into slavery. After miraculously being freed, he wrote a memoir called Twelve Years a Slave, which later inspired the Oscar-winning film. Sadly, Northup only had four short years of freedom before he disappeared while on a book tour. Some say he was sold into slavery again. Others say he chose to go into hiding. Nobody knows for sure.
5. Diane Agat
It was in a convenience store in Odessa, Florida, that 40-year-old Diane Agat was last seen in 1988. Three days later, her mother received a call from a woman who sounded like Diane, crying, "Help, help, let me out." She tried to call the number back, but got no response. Days later, one of Diane's fingertips was found in the same convenience store. Two weeks later, her folded clothes were found. The rest of her belongings were eventually found in a bag labelled "Diane."
6. Maura Murray
A nursing student at University of Massachusetts Amherst, Maura Murray ditched class one day to drive off campus. She crashed her car somewhere in New Hampshire. The last person to see her was someone living in the area who asked Murray if she should call the police. By the time police arrived, Murray had disappeared forever.
7. Béla Kiss
Before he left for WWI, Béla Kiss told authorities that he had several drums of gasoline. When they arrived at his home, the drums were found to be filled with the pickled corpses of 24 women, each with her throat slit. When the war ended, Kiss was tracked down several times by authorities, but always managed to escape. At one point, he placed a dead soldier in his hospital bed to avoid Serbian police. He was last seen working as a janitor in New York, but soon vanished after his identity was revealed.
8. MV Joyita
Sit back, relax, and be creeped out by the tale of 25 passengers aboard a merchant vessel en route to the Tokelau Islands. There was no distress, no storm, no other ship in the area, and yet everyone on board mysteriously vanished. The ship was found drifting at sea five weeks later. The strangest part is that, due to its extreme buoyancy, there was little chance it would ever sink. Investigators are baffled as to why the passengers didn't just stay on board.
9. Agatha Christie
Famous mystery novelist Agatha Christie once disappeared for 11 days after her car was discovered dangling over the side of a cliff. Luckily, after 1,000 police officers and volunteers were called to investigate, she was found in a hotel room. She never explained what happened and some even insist that she staged the whole thing herself.
10. Rebecca Coriam
In 2011, Disney Cruise Line worker Rebecca Coriam disappeared at sea. The last time she was seen was in security footage on the ship, in which she appears to be distressed by a phone conversation. Several crew members believe she went overboard, although Disney doesn't want to admit this. Since her disappearance, her bank account has been used, and there's been activity on her Facebook page. Is this a hacker, or is Coriam still alive?
It's frustrating to think we will probably never know what truly happened to these people. We can go over the clues all we want, but until the disappeared emerge out of the shadows to tell us what happened, their stories will remain incomplete.
Here's How To Make Your Favorite Ice Cream Truck Treats Before The Summer's Over: Click "Next Page" below!