For two years, the Illinois area was being terrorized.
A group of men that were part of a satanic cult went on a brutal killing spree. The ringleader, a man by the name of Robin Gecht, unsurprisingly once worked for John Wayne Gacy, the famed serial killer.
But while Gacy fancied teenage boys and young men as his victims, Robin Gecht and his Ripper Crew (also known as the Chicago Rippers) targeted only young women. Police claim the Ripper Crew have been held responsible for assaulting around 18 women between 1981 and 1982, but it is estimated there might have been many more.
In 1981, 28-year-old Lisa Sutton was walking home when she was abducted and thrown into a van. Ten days later, her body was found in Villa Park, mutilated. Her left breast had been completely cut off.
Nearly a year passed without another incident. The Sutton murder seemed like an anomaly.
Then, on May 15, 1982, Lorraine Borowski disappeared. Her body was found 5 months later, similarly mutilated. The bodies of several other women were then found. Each of the women was missing her left breast, which was the deranged calling card of the Ripper Crew.
Miraculously, a victim by the name of Beverly Washington was found with her breast amputated, but she was still alive.
As a result, four young men were identified as being part of the Ripper Crew: Robin Gecht, Edward Spreitzer, and the Kokoraleis brothers, Andrew and Thomas.
When questioned, it was Thomas Kokoraleis who confessed to the scheme, naming his brother and friend as participants and Gecht as the ringleader.
The foursome would capture young women in a van and take them to Gecht's "satanic chapel" in a local motel. There, they would rape and torture the women, sometimes eating parts of their flesh.
Gecht would then conclude the satanic ceremony by leaving the infamous mark on the victim. A sharp wire was used to remove her left breast.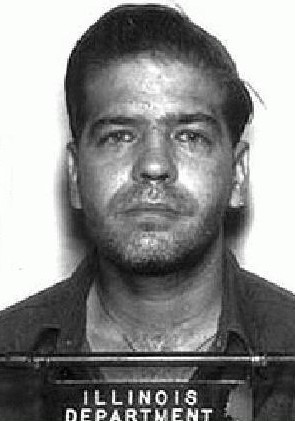 Then, he would masturbate into the breast and place it in a strange box as a prize. Thomas said he once looked in the box and saw as many as 15 severed breasts.
For cooperating with authorities, Thomas Kokoraleis received a reduced sentence and is scheduled for release in 2017. His brother Andrew was executed by lethal injection in 1999. Before the death sentences of Gecht and Spreitzer were approved, a commutation on death sentences was passed, and now both men are serving life without parole.
Here's How To Make Your Favorite Ice Cream Truck Treats Before The Summer's Over: Click "Next Page" below!