For those who don't spend much time around animals, it's easy to assume they aren't intelligent and only act on pure instinct.
While animals are obviously incredibly instinctual creatures, they've also proven that they have the ability to think, reason, and even solve certain problems. Don't take my word for it, though. Just check out how these 15 smart critters use their brains.
1. In a 2016 study, European scientists found that with homing pigeons, either the leader will fall back into the flock and let others take over when it doesn't know where it's going, or the flock won't follow the leader when they realize they're going the wrong way.
2. This gorilla at the Taronga Zoo in Sydney, Australia, taught himself how to walk a tightrope.
3. This study tested whether New Caledonian crows could figure out how to get a drink of water from a half-filled pitcher. Not only did they find a way, but they were found to be as smart as the average five- to seven-year-old child!
https://www.youtube.com/watch?v=flInOjXqW-A
4. Memory puzzles aren't difficult at all for this chimpanzee.
5. This bird's a regular shopper now after figuring out how to get in and out of the store.
6. This study found that chimps of all ages and sexes can learn how to play rock-paper-scissors. Their performances during sessions of the game were on par with those of four-year-old children.
7. This clever bird found out that you can catch fish more easily with bread.
8. Treats on demand are only a ring of the bell away from these kitties.
横に並んで注文 pic.twitter.com/lQYeyfnsMC

— ねこナビ編集部 (@b_ru_ru) March 30, 2017
9. These researchers discovered that octopuses can recognize different people.
10. This bunny knows that distraction is the key to obtaining delicious crackers.
Minny the Bunny ganks my crackers like an expert- she flings the crackers everywhere knowing she can sneak a few bites as I clean up the mess.
11. In order to avoid potential predators, newborn humpback whales and their mothers "whisper" or communicate with each other at much lower decibels than singing males.
12. Check out this pup's balancing act…
13. …this cockatoo's musical talents…
14. …and this parrot's problem-solving skills!
15. And last but not least, we have this killer whale who knows exactly how to lure in her lunch.
https://www.youtube.com/watch?v=20LYKnFryns
Aren't animals amazing? They're capable of so much more than we realize.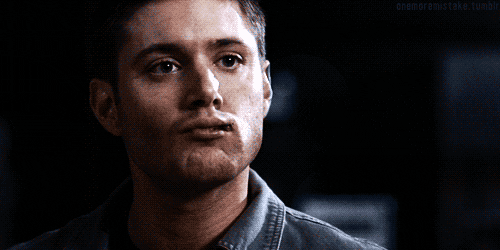 Giphy
Here's How To Make Your Favorite Ice Cream Truck Treats Before The Summer's Over: Click "Next Page" below!