Most of the time, we see what we want to see. That's why when you first look at these photos, you're going to miss the most important part (even if all 24 don't trick you.) We highly suggest taking your time and just really checking these out. When you see the truth behind each photo, your mind might just be blown. Sometimes in life, you just need to take a closer look…
1.) Is this real food? A picture? A painting? A face? WHAT?!
2.) This is just too perfect (look at it sideways).
3.) Maybe these strangers really do know each other…
4.) Nice beard.
5.) Which way is up??
6.)… woah
7.) Someone's getting cuddly.
8.) This actually isn't a dwarf wedding.
9.) Is he floating?
10.) Is SHE on a magic carpet?
11.) Man, you're acting like you have your head up someone's butt…
12.) I just don't trust that guy.
13.) Is that an island, or a horse?
14.) HOW is this possible?
15.) Hey, nice melons.
16.) This will break your eyes.
17.) Ludacris is playing hide and seek…
18.) Purrfect angle.
19.) I can't even…
20.) Hey, you're not looking too good.
21.) Where are his hands going?
22.) Terrifying AND confusing.
23.) How many zebras are there?
24.) Something isn't right here….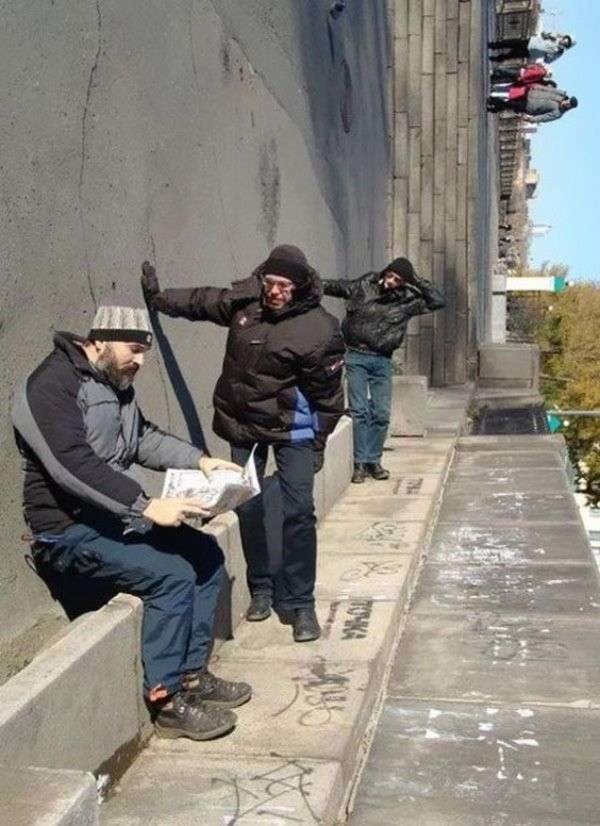 (H/T AmazngFacts) Feel that? That's what it feels like to have your mind be completely fooled over and over. Even if just one of these photos tricked you, share it. See if your friends will be tricked, too.
Here's How To Make Your Favorite Ice Cream Truck Treats Before The Summer's Over: Click "Next Page" below!