Politicians have turned an eye towards mental health reform in the wake of recent shootings. It's true that the United States's mental health system is in need of reform. Treatment is an often pricey endeavor, and that's even if you have health insurance.
That said, today's approach to mental health is still light years ahead of where it was 200 or even 100 years ago. Here are some truly shocking photos of what it used to be like to walk the halls of an asylum.
1. Reasons for being admitted into an asylum in the late 1800s, including "laziness" and "masturbation for 30 years."
2. Vintage straitjacket.
3. Getting comfy.
4. This 20th century radium therapy might have done more harm than good for patients.
5. Diathermia was a treatment that involved sending a jolt of electricity through the patient's brain. It also proved to be unpredictable and harmful.
6. Creepy wall art from an abandoned mental institution in Italy.
7. In the 1800s, the doctors had a penchant for storing pieces of patients' brains in wax for reasons unexplained.
8. This 17th century mask was worn by violent patients to keep them from biting people.
9. It was once believed that mental disorders could be steamed away. Here are some patients in a sauna.
10. Tools for lobotomies.
11. This 1961 picture is from an asylum in Spain. It appears to be some form of cruel punishment.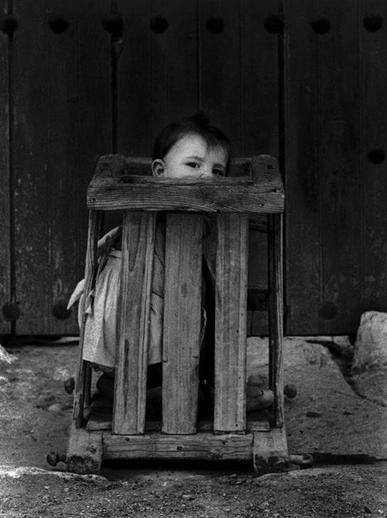 12. In some asylums, a "sleeping massage" was used to calm patients.
13. This was a popular style of restraint chair.
14. This abstract drawing might have been considered a masterpiece if it wasn't drawn by a schizophrenic patient.
15. Never walk past door number 5.
I imagine that if a sane person were to be accidentally admitted into these hospitals, they would surely be insane by the time they got out. I think I'm going crazy by just looking at some of these treatments.
Here's How To Make Your Favorite Ice Cream Truck Treats Before The Summer's Over: Click "Next Page" below!