As much of the world lives in constant fear of a nuclear attack from one of the world's major military powers, Russia is busy prepping the cutest weapons we've ever seen.
Puppies are probably the last thing to come to mind when you think of deadly weapons, but perhaps that's what makes them so dangerous. The country's Defense Ministry recently unveiled their adorable weapons during a promotional video for the 470th Dog Breeding Center outside Moscow.
In the clip, dozens of puppies of varying breeds can be seen running and playing about without a care in the world.
But what you probably didn't know is that dogs from the 470th are among the most decorated in the country.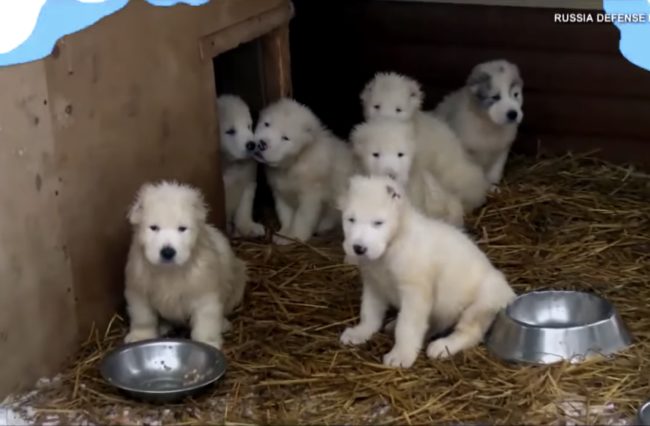 Russia takes great pride in its use of military hounds and currently employees more than 3,000 dogs in the armed forces.
(via Inside Edition)
While it might be all fun and games for now, these puppies are destined for a much larger purpose in the near future. They might not know it, but these pups are doing something brave for their country.
Here's How To Make Your Favorite Ice Cream Truck Treats Before The Summer's Over: Click "Next Page" below!