For most of us, our college was like a home away from home.
In my own experience, my small school always made me feel at home, and not did I feel unsafe on campus. But what happened to University of Illinois grad student Yingying Zhang proves that even the places that feel safe harbor hidden dangers.
The woman recently went missing. Surveillance footage from June 9 shows the 26-year-old getting into the passenger side of a black Saturn Astra. While the vehicle has since been found, there are still no signs of Zhang's whereabouts.
https://www.facebook.com/plugins/video.php?href=https%3A%2F%2Fwww.facebook.com%2FUIpolice%2Fvideos%2F10155392010076060%2F&show_text=0&width=560
Nearly a month after Zhang's disappearance, family and friends gathered together to support and pay homage to the missing student. But this is where things get horrifying. Also in attendance was Zhang's suspected kidnapper, Brendt Christensen.
Less than 24 hours after Christensen's appearance at the rally, the man was arrested for kidnapping.
But as it turns out, Christensen's appearance at the rally wasn't the first time police had spotted the kidnapping suspect. In fact, he had been under surveillance for weeks.
Christensen's own black Astra had a cracked front passenger hubcap similar to the one pictured in the surveillance footage.
The suspect's story changed multiple times during interrogations. While originally saying he had stayed at home where he slept and played video games, Christensen later told authorities he had driven by Zhang and picked her up, only to drop her off a few blocks away.
A search of Christensen's cell phone data revealed that he frequented a fetish forum called "Abduction 101."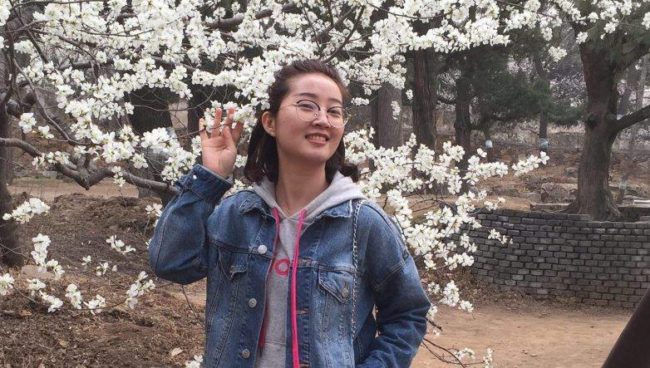 There was also an audio recording of Christensen detailing how he had kidnapped Zhang and held her in his apartment against her will.
At this point, Yingying Zhang is still missing and is presumed dead.
(Via CNN)
This is absolutely horrific. We send our condolences to her loved ones during this trying time.
Here's How To Make Your Favorite Ice Cream Truck Treats Before The Summer's Over: Click "Next Page" below!