In July 2016, Brandi Meadows called police and told them that her 14-year-old daughter, Bresha, had shot her husband, 41-year-old Jonathan Meadows Sr., in the head.
Bresha was arrested and charged with aggravated murder for shooting and ultimately killing her father, but Brandi says that what her daughter did ended up saving their lives. As it turns out, there had been a history of abuse in their Warren, Ohio, home. Jonathan Meadows had been charged with domestic violence in 2011, but Brandi later dismissed the case. She says she wasn't strong enough to fight back against the abuse, but her daughter was.
The now 15-year-old has been held inside the Trumbull County Ohio Juvenile Detention Center for the last nine months, but has just accepted a plea deal that convicts her of the reduced charge of involuntary manslaughter.
Instead of facing a life sentence without parole, she received one year and one day in the custody of the Department of Youth Services, including time served, and an additional six months at a mental-health facility for issues including post-traumatic stress disorder. Her conviction is also eligible to be sealed and expunged from her record.
While she and her family are happy with the deal, many believe that all of the charges should have been dropped because she was acting in self-defense.
In the months before the shooting, her aunt, who is a police officer, says Bresha ran away to her home, told her of all the abuse she, her mother, and her sisters were dealing with, and begged for her help.
"In the 17 years of our marriage, he has cut me, broke my ribs, fingers, the blood vessels in my hand, my mouth, blackened my eyes. I believe my nose was broken," Brandi wrote in the 2011 civil domestic violence protection order against her husband. "If he finds us, I am 100 percent sure he will kill me and the children … My life is like living in a box he created for me, and if I stepped out of that box, he's there to put me back in that box."
Bresha's family and attorney describe her father's abusive nature in the heartbreaking video below.
//player.ooyala.com/static/v4/candidate/latest/skin-plugin/iframe.html?ec=I5dTU1NTE6-qksQOrPMk5PdD5Faq8ANv&pbid=b248f00b9d6e4d7ba21cbc796a85f61c&pcode=hvZXE6LAucDf6RdQ6h18j_W_oNxg
Bresha isn't the only girl facing punishment for fighting back against abuse. According to the Correctional Association of New York, the overwhelming majority of women in prison are survivors of domestic violence. In New York, 67 percent of women sent to prison for killing someone close to them were abused by that person.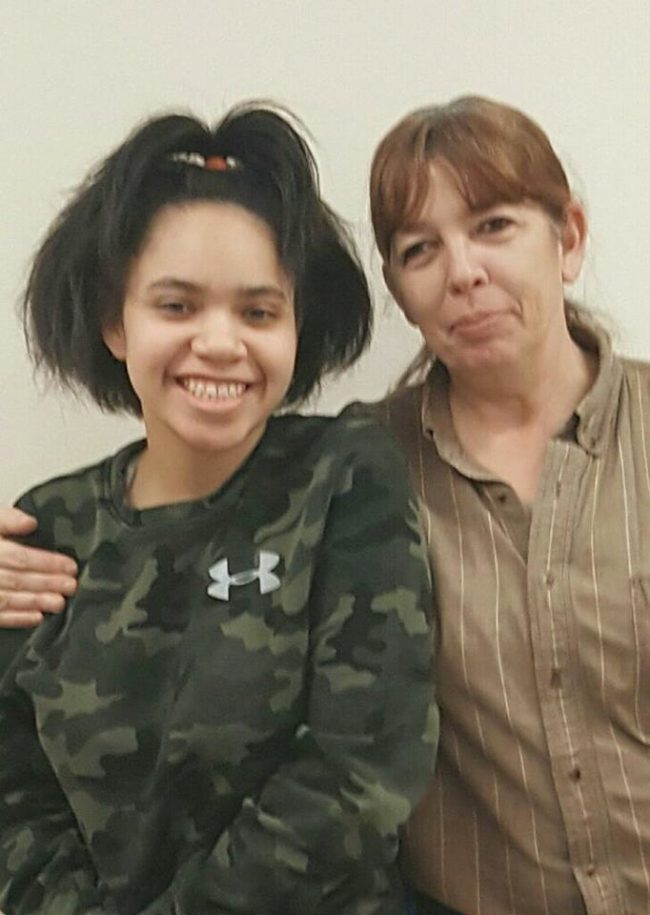 Read More: Their Baby Was Ill And Wasting Away, Which They Would've Known If They Ever Held Her
According to the #FreeBresha campaign, girls and women incarcerated for actions taken in self-defense are disproportionately black, and 84 percent of girls incarcerated in the U.S. experience family-based violence prior to being charged.
Despite the ruling, people are still fighting for all the charges to be dropped against Bresha. If you'd like to support the campaign, you can sign the petition here, and please share this article if you think she shouldn't be punished for trying to save her family from their abuser.
Here's How To Make Your Favorite Ice Cream Truck Treats Before The Summer's Over: Click "Next Page" below!