Rice crispy treats are a childhood snack staple. Few things were better in elementary school than getting rice crispy treats as a birthday surprise on a Friday afternoon. Whether you're cooking for kids and want to mix things up, or are opting for a more sophisticated rice crispy treat recipe, get your dessert on with these epic takes on a classic sweet.
1. Mint Chocolate Rice Crispy Treats
This recipe incorporates Thin Mint Girl Scout cookies, white chocolate fudge, and Andes mint chocolates. Yum!
2. Strawberry Cake Rice Cripsy Treats
These pink, strawberry treats would be perfect for Valentine's Day.
3. S'Mores Rice Cripsy Treats
This recipe has double the cereal crunch with both rice cereal and Golden Grahams.
4. Red Velvet Rice Crispy Treats
Enjoy all the flavor of red velvet cake, skip all the baking.
5. Rocky Mountain Avalanche Treats
This delicious bar features white and semi-sweet chocolate. Get the recipe here.
6. Peppermint and Chocolate Rice Crispy Treats
These bars don't get their minty flavor just from peppermint chunks, they also have peppermint marshmallows.
7. Rainbow Rice Crispy Pinwheels
These are a fruity take on a classic, and they look gorgeous, too.
8. Chocolate Nutella Rice Crispy Treats
Add the delicious hazelnut spread to rice crispy treats for a tasty twist.
9. Orange Creamsicle Crispy Pops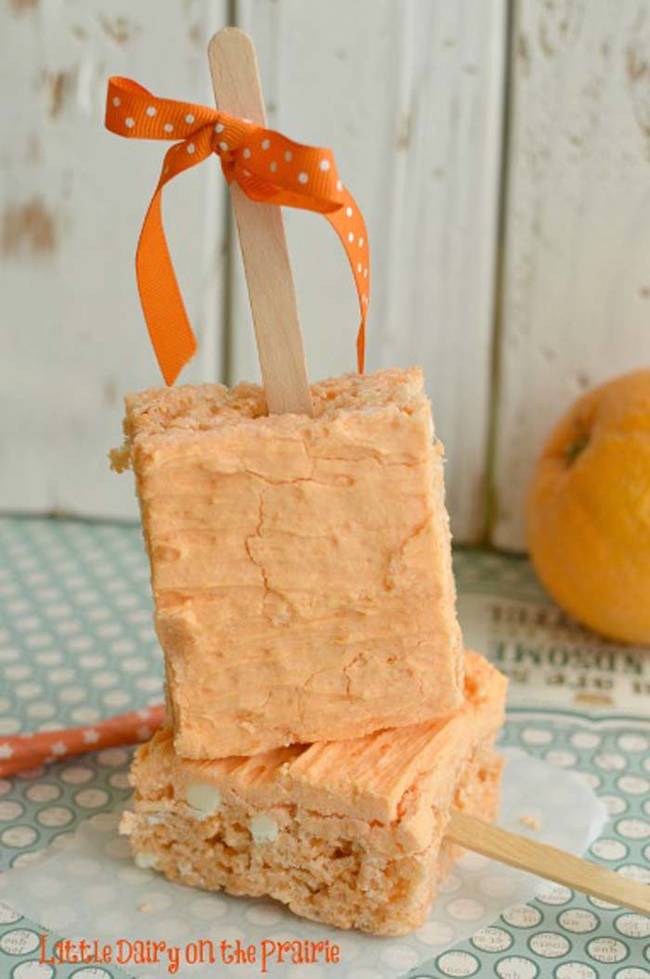 Get the flavor of an orange creamsicle pop and the crunch of a rice cripsy treat with this recipe. It's like two treats in one!
10. Lucky Charms Cripsy Treats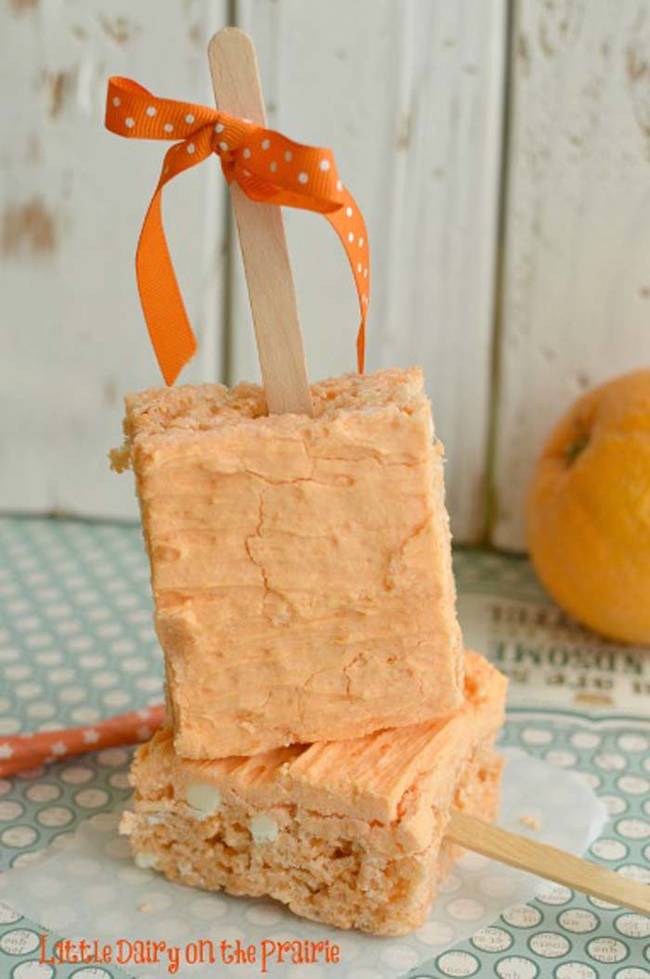 Substitute rice cereal for Lucky Charms to make this rainbow colored treat.
11. Milk Way Crispy Treats
If you love caramel, this recipe is for you.
12. Cookies and Cream Treats
Extra marshmallows make this recipe super creamy.
13. Fruit Loop Cripsy Bars
Use Fruit Loops instead of rice cereal for this variation.
14. Cinnamon Roll Rice Crispy Treats
You might want to have these for both breakfast and dessert. We don't judge.
15. Cookie Butter Crispy Treats
Add Trader Joe's sweet staple to regular rice crispy treats for a gingerbread twist.
16. Cherry Cheesecake Bars
This decadent, richly flavored recipe is not for the faint of heart.
17. Butterscotch Crispy Treats
Add instant butterscotch pudding to the mix for these bars.
18. Cake Batter Cripsy Treats
Even if it's not your birthday, indulge with these tasty treats.
19. Blueberry and White Chocolate Cheesecake Treats
Despite their rich flavor, this recipe is gluten-free.
20. Chocolate Banana Crispy Bars
The banana flavor in these treats comes from instant banana pudding.
I'm really craving a rice crispy treat now, but I can't decide which one to make first! Which one's tickle your tastebuds?
Here's How To Make Your Favorite Ice Cream Truck Treats Before The Summer's Over: Click "Next Page" below!