I've always been a huge fan of scary movies, but I won't lie. Some of them have given me horrible nightmares.
Although I'm okay with the occasional bad dream because I love the genreso much, I don't think I could continue watching horror flicks if they brought real paranormal activity into my life.
The people below know exactly what I mean, because they've shared seriously terrifying stories about what happened to them after watching (and even starring in) horror films.
1. Vera Farmiga, who starred in "The Conjuring" and "The Conjuring 2," said that when she went home from filming one night, she found three slashes across her laptop's screen.Director James Wan also saw his dog growling one night at what appeared to be nothing at all.
The Perrons, the real family that the films were based on, came to the set one day. When they went home, Carolyn Perron felt a strange presence push her to the ground.
2. Nancy P. told Week In Weird about the chilling nightly visitor she had to entertain after watching "The Conjuring 2."
I wanted to send an email to let you know that strange things have started happening in my house after my [husband] and I watched "The Conjuring 2." Everything was fine until the end of the movie when Lorraine said the name "Valak." As soon as she said the name, our back door swung open and it sounded like someone came running into the house. When my husband went into the kitchen to check, there was no one there. For the last three days, we have heard knocking on our walls at night and the sound of someone walking up our stairs. I know it is because of that movie and we're already talking about callinga priest over for a blessing on the house. There is something wrong with that movie.
3. Maria B. and her family were plagued by a destructive phantom after they watched part of "The Conjuring 2" as well.
Just wanted to throw this out there. Lastnight we watched part of "The Conjuring 2." Not all of it, since my son wasscared already. My husband went to go put my son off to bed and sleptwith him. At almost 3 a.m., my husband came back to our room. [He] lies down in bed and in our closet we hear a sound of dishes breaking. My husband gets up turns on the light. And the picture of us married, the beautiful picture frame it stood in was broken in two. I should not have agreed to watch that movie. All my stuff in my closet is put away so neatly. I am still trying to understand how it could have flown and broken like that. Sorry to have bugged you, just thought you should know. People should not watch that movie.
4. Gina Frost from the U.K. suffered through 40 years of terrifying hallucinations after watching "The Exorcist" as a teenager.
Just one week later, I was in my bedroom and I began seeing ratsrunning up and down the walls. I ended up locking myself in my bedroomfor weeks because I was so petrified. I thought I was going mad. It tookme about nine weeks before I felt like I could go back into the world.
Ever since then, I have been experiencing awful hallucinations thatmake me feel sick. I hallucinate about my own death. It's like Iam watching a film in my head where I am being ripped apart andtortured. It is enough to turn anybody's stomach and it makes me feelill.
The hallucinations have taken over my lifewhen it comes to social situations. Ever since I was 18, I havetried to avoid being in social situations just in case I have ahallucination. Between the ages of 18 and 39, the hallucinations wereerratic, but over the past 10 years they have gotten worse.
At one point, I was having up to three hallucinations a week and each one lasted three minutes. I often felt exhausted afterwards.
I haven't been able to watch a horror film since.
Although things have gotten better for Frost since she started taking medication, her hallucinations still haven't fully gone away.
5. After people went inside a theater in Rome to watch "The Exorcist," lighting struck a nearby church and left the shape of a cross on the ground below.This film also caused many people to pass out and vomit while watching it that night.
Many creepy things also happened during the making of the movie.Several actors and their family members (including relatives of the crew) died shortly after filming was finished, and multiple fires broke out on set.
6. Jennifer Carpenter, star of "The Exorcism of Emily Rose," believes that she was followed home by some kind of entity during the making of the movie.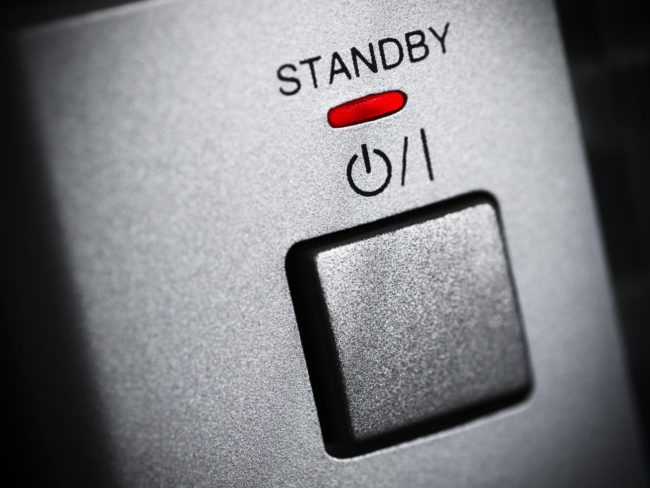 When we were shooting, my stereo kept turning itself on in the middle of the night.Itfreaked me out because it started playing Pearl Jam's "Alive" — justthe "I'm still alive" part. It stayed with me for a while.
7. In the middle of watching "The Conjuring 2," Joanne P. and her family heard terrifying screams that weren't part of the movie.
We were just watching "The Conjuring 2" and my family paused itwhile I went to my bedroom to change into my pajamas. As soon as Iwalked into my bedroom, I could hear loud screaming. I thought theyturned the TV up really loud in the living room, but then realized it wascoming through my bedroom TV speaker. There was nothing on my TV. Mytwo sons, grandson, and son's girlfriend all witnessed it. Needless tosay, we stopped watching the movie.
8. Actress JoBeth Williams said that during the filming of "Poltergeist," she found the pictures on her walls hanging crookedly every night, even though she fixed them every time.
Heather O'Rourke, the star of the movie, even passed away at only 12 years old, but she wasn't the only actress to die.Dominique Dunne was murdered by her ex-boyfriend the same year the movie was released.
It is believed that real human skeletons were used in the film and that this cursed everyone associated with it.
9. William Castle, the producer of "Rosemary's Baby," received many letters from people who had watched the movie. They told him that he had unleashed evil by making it.Not long after, he suffered a urinary blockage and had to have surgery.During his operation, he reportedly shouted, "Rosemary, for God's sake, drop the knife!"
Director Roman Polanski's pregnant wife, Sharon Tate, was tragically murdered by Charles Manson a year after the film's release, and John Lennon was shot outside of the hotel that's in the movie.
Composer Krzysztof Komeda also passed away one year after the release due to a brain aneurysm, just like one of the characters does in the movie.
(via Week In Weird / Mirror / Dread Central)
As much as it pains me to say this, I might have to take a break from watching horror films for a while.Those stories are just way too freaky.
Here's How To Make Your Favorite Ice Cream Truck Treats Before The Summer's Over: Click "Next Page" below!