As far as furniture and decorations go, I just pick what looks good to me and leave it at that.
Whether I actually succeed at making my home look great, though, is another matter.I'm not experienced by any means when it comes to the art of decorating, but even I can tell that what these people consider tasteful is really, really ugly.
From bad toilet placement to way too many duck figurines, here are 17 examples of terrible home decor.
1. This is probably the strangest mashup of decorations I've ever seen.
2. "I don't like this house — it has flabby stairs!"
3. Whoever is responsible for making these garden decorations definitely had one hallucinogenic too many.
4. I'm no expert, but I don't think you should be able to use the toilet while you're showering.
5. If the person behind this mess was trying to blind everyone who sees it, they totally nailed it.
6. You can never have enough duck and goose figurines.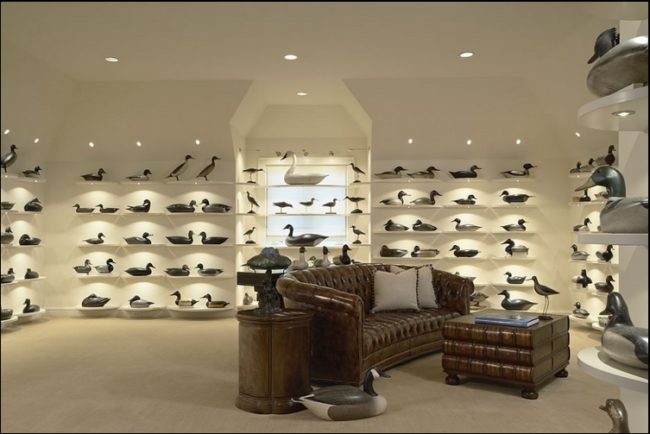 7. I hate to break it to you, but photos aren't really a good replacement for tile…and what is up with that zebra head?
8. And the award for most terrifying wall decor goes to…
Read More: 21 Times When Reality Was More Terrifying Than Your Worst Nightmares
9. Racist much?
10. No.Just no.
11. Super classy.
12. Well, it's certainly a conversation starter.
13. "It's the best seat in the house!"
https://www.instagram.com/p/BCEdnHpg7Dl
14. I'm pretty sure that's supposed to go under your front door.
15. Why have a closet when you can just hang your clothes over your bed?
https://www.instagram.com/p/zyt2OapM6O
16. That's not creepy at all…
Read More: This Artist's Cakes May Look Gory, But They're Secretly Delicious
17. Is that actual human hair?
Anyone else feeling a lot better about their decorating skills right now?Be sure to share this with the people in your life who really need to update their home decor.
Here's How To Make Your Favorite Ice Cream Truck Treats Before The Summer's Over: Click "Next Page" below!