Last Saturday,Captain Hap Farrell was enjoying being out on the water in Cape Cod Bay when he captured something amazing on camera.
The man records on all of his outings, but this particular trip had some incredible footage in store. While taking a group out on his charter fishing boat, a father and son caught a striped bass on their line.
As they were reeling in their catch, they noticed something much larger lurking in the water.
Then they felt the creature pulling at their line.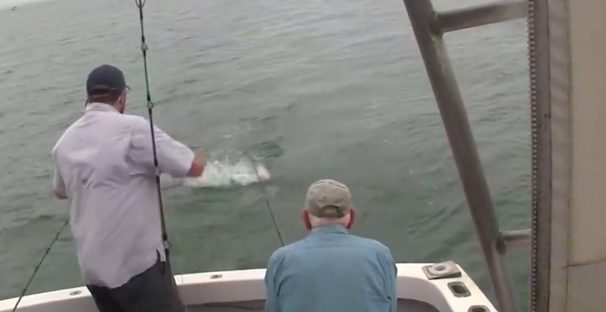 When it jumped out of the water, they saw it was nine feet long!
Watch as a great white shark tries to steal their catch (and succeed).
https://www.dailymail.co.uk/video/1518185.html?referer=viralnova
(via Daily Mail)
Unfortunately, they were only left with the fish's head, but they sure have a great story to tell! I'd say they definitely got their money's worth.
Here's How To Make Your Favorite Ice Cream Truck Treats Before The Summer's Over: Click "Next Page" below!