Growing up in the woods, my siblings and I knew that we always had to check for ticks before going back inside.
Having the bloodsucker attached to your body is terrifying enough, but there's also the huge risk of contracting the diseases that ticks carry around with them. I've seen quite a few of these insects in my life, but it never occurred to me that there must be people out there who love studying them.
Enter the U.S. National Tick Collection. Yes, you read that right. It's a collection, and it's actually pretty fascinating.
Part of the Smithsonian Institution and housed at Georgia Southern University, the U.S. National Tick Collection has preserved more than a million ticks.
They have about 96 percent of the world's 900 tick species, and that includes all of the ones found in the United States.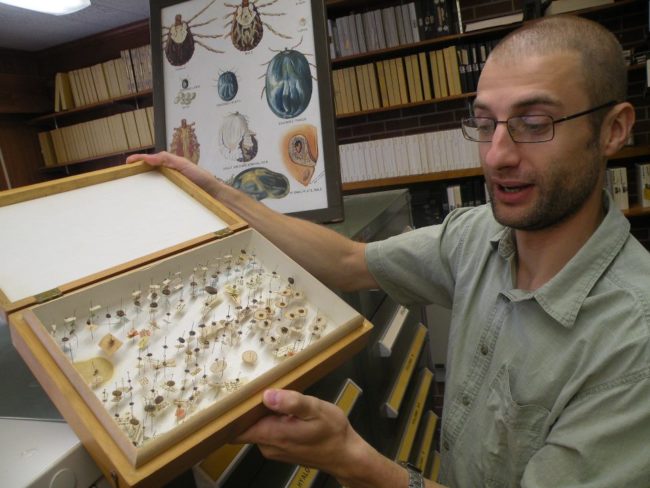 The collection was first formed in 1905 when scientists realized that ticks could transmit illnesses.
In addition to Lyme disease, Rocky Mountain spotted fever has shown up across the U.S. Diseases in other countries include the Crimean-Congo hemorrhagic fever, which can lead to death. By studying ticks, these scientists hope to stop the spread of disease.
https://www.instagram.com/p/BFj6DnMqIOj
They have some advice for anyone living in tick-heavy areas. "One of the important things we tell people when they want to remove ticks is, don't break the tick," curator Dr. Lorenza Beati says. She explains that if you do so, any bacteria in the tick could end up on your skin. Always disinfect!
(via CNN)
My skin is crawling just looking at these. I am glad that someone out there enjoys this job, though, so hopefully people affected by these diseases can be helped.
Here's How To Make Your Favorite Ice Cream Truck Treats Before The Summer's Over: Click "Next Page" below!