Despite all the talk about "draining the swamp" during the 2016 presidential election, there's a surprising amount of money flowing into the swamp these days.
Before you go saying that this is just another part of the liberal propaganda machine, take a look at the facts. Whether you're a diehard Trump supporter or a left-leaning Clinton voter, elections do have consequences, and here are 10 policies Donald Trump has either implemented or tried to implement since being in office that line the pockets of himself and other rich folks instead of the average American…and they're not fake news, so don't even try it.
1. A proposed rule by the Department of Transportation that required airlines to disclose their baggage fees to customers was rescinded by the Trump administration. If airlines so choose, you may not be able to plan ahead for the fees you'll be required to pay.
2. Right now, those who are paying off student loan debt are able to deduct interest payments from their taxes. Under the Trump administration's tax plan, these deductions will no longer be allowed. Bipartisan committees agree that the majority of the tax cuts in the plan go to fund corporations and the wealthy.
3. Over several months, the secret service paid more than $63,000 directly to Trump's Mar-a-lago resort for their accommodations. Due to the president's expensive taste in travel, the secret service had been expected to run out of money to protect him and his family on September 30. They received additional funding and have requested a budget increase next year.
4. The Trump-led GOP aims to stop recovery efforts for North Carolina's extremely threatened Red Wolf population. Despite experts saying it's not too late to save the wolves, it's become a priority to actually force them into extinction because, well, Republicans think the protection of animals is not even worth the pittance allocated to it right now.
5. Two recent Trump declarations have shrunk two national monuments by more than half: Bears Ears and Grand Staircase-Escalante. National monuments denote public, protected land, and by shrinking the monuments companies and corporations will be able to buy that land and use it despite the destruction of the natural treasures.
6. The CHIP program has been a bi-partisan effort since 1997, and it provides underserved children with health insurance. In many states, the funding is scheduled to run out in early 2018, and the Trump-led GOP has refused to vote to fund it in the future. Apparently keeping kids healthy and safe is just one expense too far when we can give tax cuts to billionaires.
7. Donald Trump has rescinded the DACA program, which protects the children of undocumented immigrants who were brought to the United States through no power of their own. DACA recipients are widely regarded as some of the best and brightest students and entrepreneurs in the country, they help stimulate the economy, and also they're people, so deporting them to a home they've never known is pretty cruel.
8. After votes in both the House and Senate by the Trump-led GOP, the SEC will no longer require that oil and gas companies report payments to foreign governments. Who cares about foreign interests influencing corporations, am I right?!
9. The Trump administration has blocked implementation of a rule that would allow smaller farmers to sue large farming corporations for wrongdoing.
10. Private prisons contribute to inequality in the justice system, and the Obama administration had begun the process to phase out their use in the United States. The Trump administration has canceled that motion.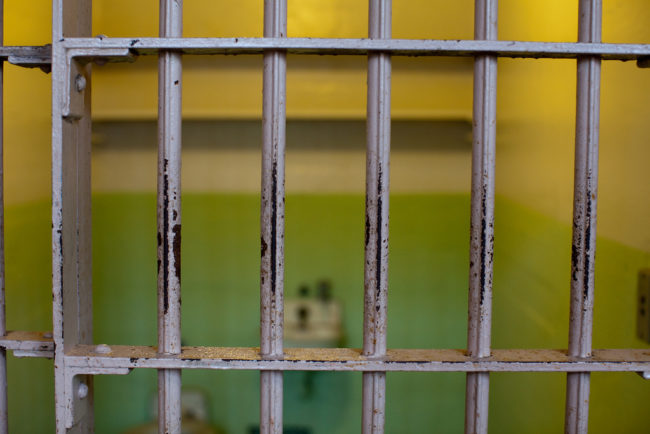 Want to read more about the changes that have been made since Trump took office? You can find a complete list here.
Here's How To Make Your Favorite Ice Cream Truck Treats Before The Summer's Over: Click "Next Page" below!